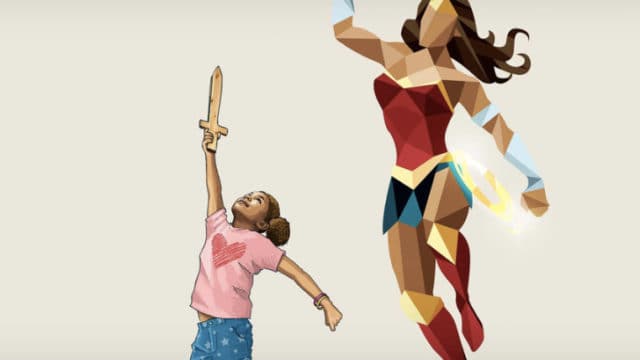 When it comes to children and superheroes it's an innocent and touching relationship.  Children often want to be like their favorite superheroes and often mimic their actions and even outfits.   But rarely is it captured in such a way that we can consider it art.  But luckily for us there's an artist out there who had the ability to create an interesting concept around children and their love of these amazing characters they get to see on the big screen. According to The Mary Sue
Artist Jason Ratliff creates beautiful, touching works that depict the legendary figures we aspire to be as children, and the way we can imagine ourselves as superheroes in play. His creations are a mix of Marvel and D.C. heroes, and they will make you happy-cry.
His initial series "Super Shadows," which showed children shadowed by superheroes in a similar pose, garnered such a positive response that Ratliff created a second series, plus a "Trinity" edition of Batman, Superman, and Wonder Woman.  Ratliff, an Indiana-based art director by day and artist by night, has made something special.
Check out his work below: