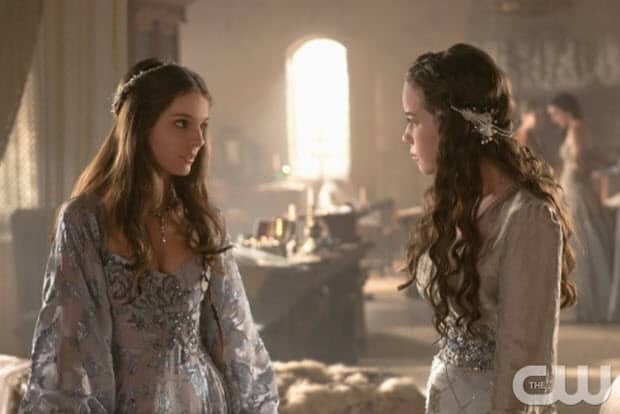 Broadcast TV is changing, and often in very unexpected ways. While shows on the CW are bound by certain decency standards to keep their teen audience from being exposed to overly adult content, they're about to try something a little tricky with their new hit Reign.
This week, the CW will air an episode of Reign (called "Consummation," no less), and then upload a "too hot for TV" version to the web within a day. It will feature moments that were forcibly cut from the broadcast version from two steamy lovemaking scenes. According to EW:
"One scene is at the start of the episode and the other is near the end. The latter involves Mary, Queen of Scots (Adelaide Kane), who this week chooses between King Henry II's two sons who have been vying for her love. The on-air version will air Thursday at 9 p.m.; the online version will be posted on The CW's site Friday morning."
The added footage won't be going full Game of Thrones however. Don't expect any nudity or anything R-rated. Just more "intense" versions of the existing scene. Well, this I've gotta see.
[Photo via Christos Kalohoridis/The CW — © 2014 The CW Network, LLC. All rights reserved.]