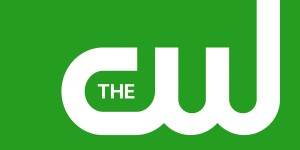 Ahead of its official Upfronts presentation on Thursday, the CW has annouced that they will be making two surprise renewals for bubble shows: veteran One Tree Hill and freshman drama, Life Unexpected. However, I believe that both of them will only get half-seasons (likely 12 – 13 episodes), which means that they would be held off until midseason to premiere. All of the other CW shows, including Gossip Girl, 90210, Smallville, Supernatural, The Vampire Diaries and America's Next Top Model are also rewnewed.
The recently revamped Melrose Place, however, is not long for this world. The CW has dropped the new show from its line-up.
As of now, we only know of two new shows that will be picked up by the network: the new Nikita and Hellcats. The question, of course, is of timing. Supernatural fans might start panicking when they hear the rumor that the show might be airing on Fridays now, along with Smallville. This might happen if the CW decides to pair one of the new series with The Vampire Diaries on Thursdays as a lead-in, as TVD is currently the network's most popular show. But who knows what will happen. If One Tree Hill and Life Unexpected are both held off until midseason then there's plenty of room to play around with only two new shows on the schedule. We'll have to wait until the CW's Upfront on Thursday to see the final schedule. In the meantime, here's some short descriptions about the new shows:
NIKITA

NIKITA stars international action-film star and martial arts expert Maggie Q ('Mission Impossible III') in the title role as a spy and assassin for a top secret U.S. government agency, who rebels against the system that created her and will stop at nothing to bring their powerful operation to an end.

NIKITA is from Warner Bros. Television in association with Wonderland Sound and Vision, with executive producers Craig Silverstein ('Bones,"K-Ville'), Danny Cannon ('CSI: Crime Scene Investigation,"Chuck'), McG ('Supernatural,"Chuck,"The O.C.,"Charlie's Angels'), and Peter Johnson ('Supernatural,"Chuck'). The pilot was directed by Danny Cannon.

CAST:

Maggie Q ('Live Free or Die Hard,"Mission Impossible 3') as Nikita
Lyndsy Fonseca ('Kick-Ass,"Desperate Housewives') as Alex
Shane West ('ER,"Once and Again') as Michael
Aaron Stanford ('Traveler,"X-Men: The Last Stand') as Birkhoff
Ashton Holmes ('Boston Legal') as Thom
Tiffany Hines ('Bones') as Jaden
with Melinda Clarke ('The O.C.,"The Vampire Diaries') as Amanda
and Xander Berkeley ('Kick-Ass,"24,"The Mentalist') as Percy
HELLCATS

HELLCATS is a coming-of-age drama about a you pre-law student (Aly Michalka, 'Bandslam') whose world is turned upside-down when she loses her scholarship and has to join the college's competitive cheerleading squad. This fun, energetic series is a behind-the-scenes look at the drama, politics and pressure surrounding the high school football program at a Southern university.

HELLCATS is from Bonanza Productions Inc. in association with Tom Welling Productions, Warner Bros. Television and CBS Television Studios with executive producers Kevin Murphy ('Desperate Housewives'), Tom Welling ('Smallville') and Allan Arkush ('Heroes,"Crossing Jordan'). The pilot was directed by Allan Arkush.

Cast:

Aly Michalka ('The Roommate,"Bandslam') as Marti Perkins
Ashley Tisdale ('High School Musical') as Savannah Monroe
Heather Hemmens ('CSI: Miami') as Alice Verdura
Robbie Jones ('One Tree Hill') as Lewis Flynn
Matt Barr ('Harper's Island') as Dan Patch
with Sharon Leal ('Dreamgirls,"Private Practice') as Vanessa Lodge
and Gail O'Grady ('NYPD Blue,"American Dreams')as Wanda Perkins.
Email: clarissa @ tvovermind.com
Follow: twitter.com/clarissa373