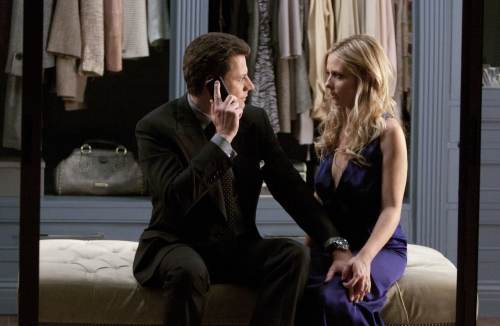 It's been two weeks since we saw a new episode of Ringer, so if you need a refresher, read our recap of the previous episode. Gemma has disappeared (and might be dead), Henry was implicated as a suspect by Bridget, and now Machado is heading back to New York City to confront "Siobhan" about the fact that Bridget's fingerprints were found on the evidence from Henry and Gemma's house.
Unfortunately, Bridget's lies are catching up to her in tonight's episode of Ringer. With Machado closing in, Bridget/"Siobhan" is forced to tell both Andrew and Henry that she has a twin. And while Bridget's fingerprints were found on the broken vase, Henry continues to be a suspect in Gemma's disappearance. Bridget's attempts to get through to Juliet haven't exactly worked, because the teen takes her partying to the next level, while Malcolm escapes his kidnappers and goes on the run.
In a sneak peek for tonight's Ringer, Bridget meets with her new AA buddy, Charlie, and asks him to check into Gemma's case, as he's a police officer. Watch the sneak peek below, then go take a look at photos and a trailer for the episode.