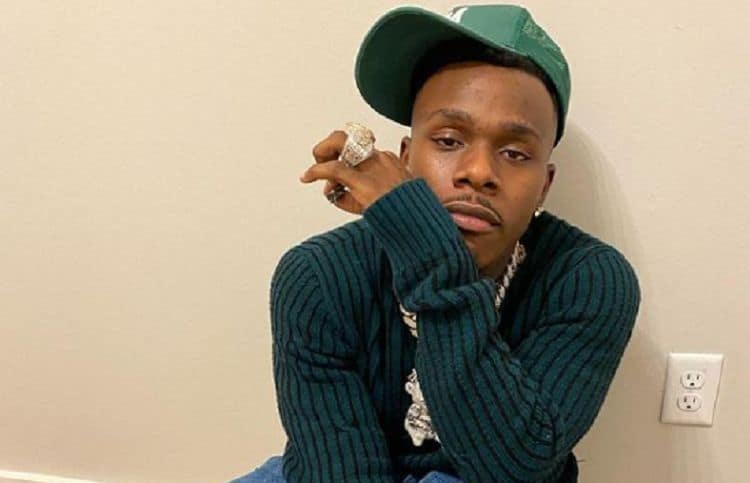 2019 was a huge year for North Carolina based rapper, DaBaby. Although he had been grinding for several years, it wasn't until the release of his debut album, Baby on Baby that he started gaining widespread recognition thanks to the hit single "Suge". The popularity of the song quickly made DaBaby one of the most talked about names in hip-hop. Many people assumed he's be a one hit wonder, but he quickly showed that there were plenty more hits where "Suge" came from. Between 2019 to 2020, DaBaby released two other albums and a slew of hits followed. His uptempo style of rapping catchy hooks have made his songs on the playlist for every party, and DaBaby has no plans to stop giving the people what they want. Keep reading to find out 10 things you didn't know about DaBaby.
1. He Wants To Retire In 5 Years
Even though it seems like DaBaby just hit the scene, he doesn't have any intentions of sticking around forever – at least not as an artist. During an interview with XXL Magazine, he said "Five years, I'ma be retired in five years. I won't be rapping in five years. I won't be rapping. I'll be creating other superstars." DaBaby plans to create these superstars through his record label, Billion Dollar Baby Entertainment.
2. He Went To The University Of North Carolina
DaBaby was born and raised in North Carolina and he is very proud of his roots. At one point, he even attended the University of North Carolina at Greensboro, however, he only attended college in an attempt to make his parents happy. He decided to leave school after two years.
3. He Feels A Special Connection To Baby On Baby
DaBaby is proud of all the work he's done, but his debut album will always have a special place in his heart. In an interview with Complex he said, "I love everything I do, but that said, Baby on Baby is different. It's the one I'm closest with. That's when I was still figuring out how I was going to pay my rent at the top of the month. That's when it was all or nothing."
4. He Started A Clothing Line
Music is DaBaby's main focus at the moment, but like a true businessman he's not putting all of his eggs in one basket. He has his own clothing line called Billion Dollar Baby. Although he has already started selling some products, the official website will be launched in February 2021.
5. He's Released Over A Dozen Mixtapes
Some people think that DaBaby just started making music around 2019, but that isn't the case at all. He's been rapping for several years and he released his first mixtape, NonFiction, in 2015. In total, he has released just over a dozen mixtapes with his most recent being 2018's Blank Blank.
6. He Isn't Bothered By People Who Say He Always Sounds The Same
Despite his popularity, DaBaby has often been criticized for never switching up his flow. DaBaby doesn't let these comments get to him, however. DaBaby knows he is fully capable of switching things up when he wants to and he will likely show his fans more versatility as his career continues.
7. He Lost A Brother To Suicide
2019 and 2020 were huge years for DaBaby, but all of the success in the world couldn't protect him from tragedy. In 2020, DaBaby's older brother Glen died after a self inflicted gunshot wound. DaBaby also lost his father in 2019 shortly after his debut album was released.
8. He's A Father Of Two
When DaBaby isn't busy focusing on his career, he likes to spend his time focusing on his family. He is the proud father of two young children with his ex-girlfriend Meme. He has also been a father figure to her son from a previous relationship. DaBaby has been very serious about protecting his children's privacy.
9. He's A Very Laid Back Person
Due to the music he makes and his entertainment persona, many people probably assume that DaBaby is a rowdy person. In reality, however, he's a very chill guy. While talking to Complex he said, "I'm one of the most laid-back, coolest people you'll ever meet."
10. He Made "Rockstar" Before Asking Roddy Rich To Be On The Song
The 2020 hit song "Rockstar" featuring Roddy Rich proved to be one of DaBaby's biggest hits yet. The collaboration between him and Roddy proved to be the perfect pairing. What many fans may not know, however, is that DaBaby actually wrote and recorded the song before asking Roddy Rich to join him on the track.