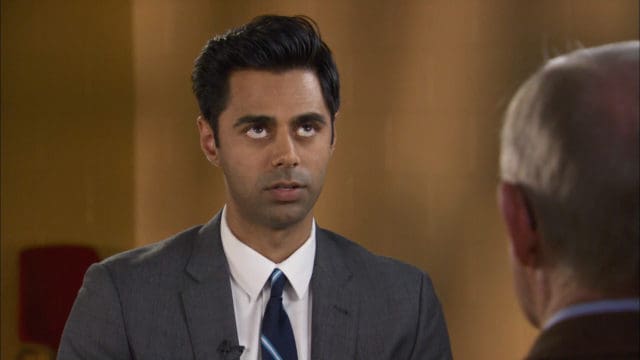 I've mentioned Hasan Minhaj before when he was doing his own comedy special for Netflix and now it's time to mention him again.  I've predicted that Minhaj is going to be a pretty big star one day and now it seems he's got a great opportunity to shine.   For those that don't know Hasan Minhaj, he's one of the funnier correspondents on the Daily Show and has picked up quite a following in his time there.   It seems now that he's been chosen to headline the White House Correspondents' dinner.  According to the WP
Association president Jeff Mason said the choice of Minhaj, whose comedy is often laced with social and political satire, underscored the dinner's more serious tone this year, with President Trump and his aides skipping the dinner and the usual crowd of Hollywood imports staying home.
"We were not looking for someone to roast the president in absentia – that's not fair and it's not the message we want to get across," Mason said during an interview on MSNBC's "Morning Joe" on Tuesday. Mason said he thought the comic would entertain, but also "speak to" the dinner's themes of celebrating the first amendment and journalism. "I'm confident he'll be able to … strike the right balance."
This isn't the first time that Minhaj has been to or spoke in Washington.  Last year he ripped Congress for gun inaction laws and his video of the speech went viral.   Minhaj is lower profile than other WHCD headliners, who have in recent years included Stephen Colbert, Seth Meyers, Jay Leno, and Joel McHale.  However like I said, this is his chance to shine.   The job of entertaining this kind of crow is challenging.  If Minhaj can pull it off, the sky is the limit.