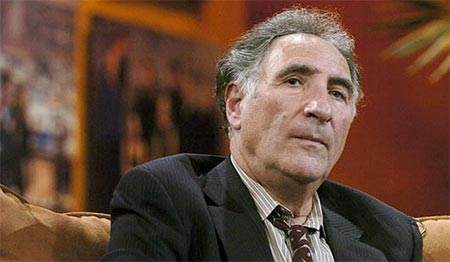 You didn't think Patty Hewes would just go quietly into that good night, did you? Oh, no, it seems that Damages is coming out with guns blazing for its fourth season. Not only do they have John Goodman set to return to TV after a well received stint on HBO's Treme, but the DirecTV drama has added veteran Judd Hirsch to the mix, according to Entertainment Weekly. Hirsch will play a former mentor of Patty's whose reappearance in her life shows just how much has changed in his. The fourth season of Damages also has Dylan Baker, Bailey Chase, and Chris Messina making guest appearances and will premiere this July.
Damages aired its first three seasons on FX before being canceled and picked up by DirecTV for two additional seasons of 10 episodes. The show is an awards favorite, garnering four acting nominations at last year's Emmy's as well as two past wins for Glenn Close. The show's pick up doesn't include a showing on FX at a later date a'la Friday Night Lights and NBC, so fans will likely have to wait until the DVDs come out before jumping back into the suffocating clutches of Miss Patty Hewes.
Are you excited for the new season of Damages? How do you think the show's channel change will affect the content?