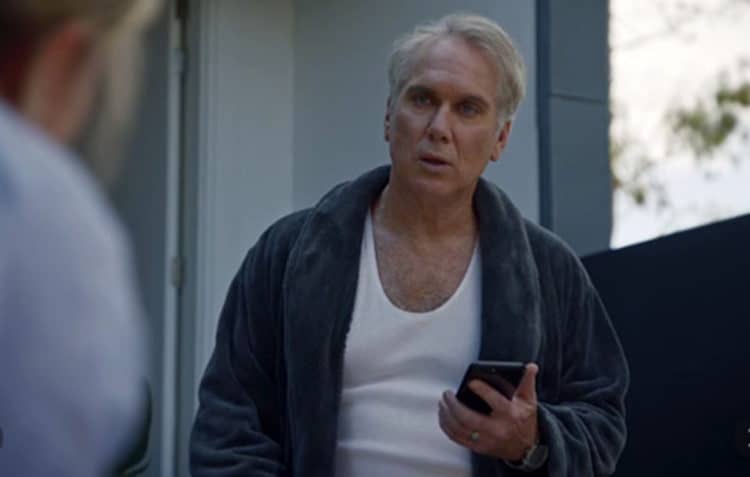 Damien Garvey has been lighting up screens for more than 20 years, and it's easy to see why his career has been so successful. Not only does he have what it takes to keep viewers engaged, but he also has the ability to play a wide variety of characters. No matter what his role is, you can bet that Damien is going to leave you utterly impressed. He is best known for his roles in shows like Harrow and Rake. Damien has also had some impressive movie roles over the years. His fans will likely agree that there's a good chance there will be even more great roles in his future. Here are 10 things you didn't know about Damien Garvey.
1. He Started His Career As A Musician
Damien Garvey would be a latecomer to acting by most people's standards. Prior to starting his acting career, he spent several years as a musician. He performed in two indie rock bands: Neighbourhood Uni and The Tellers. Damien didn't transition into acting until he was 35-years-old.
2. He Prefers TV Roles
Although Damien has done some movies during his career, you'll notice that he's made far more TV appearances. During an interview with If.com.au, Damien said, "With movies you never know how they will turn out. I take the attitude that it is all good experience, if not always successful."
3. He Isn't Into Social Media
These days when people find a celebrity they like, one of the first things they do is look the person up on social media. Unfortunately for Damien's fans, they won't be able to find much on him. He doesn't appear to have any social media accounts and it doesn't look like he ever has.
4. It's Unclear If He's Had Formal Acting Training
Damien attended Padua College in Australia where he graduated in the early 1980s. We were unable to find any information on what he studied there, however, it's unlike that acting was the focus of his studies since becoming an actor wasn't in his plans at that point. There's nothing to indicate that he underwent any formal acting training.
5. He Would Love To Play Walter White
Every actor has at least one role they hope to get the chance to play one day. That role for Damien may surprise you. He told Impulse Gamer, "I'd like to play Walter White from Breaking Bad, but that role is taken, so maybe a morally dubious, drug-addled private eye with a heart of gold, an evangelist with issues." If they ever decide to do an Australian remake of Breaking Bad, Damien Garvey will be ready.
6. He's An Award Winner
Although it's not something that people tend to think about very often, the entertainment industry can be a very competitive place. Actors are always competing for just one role and there's never a shortage of talented people at auditions. For that reason, it always feels good for actors to have their hard work and talent recognized. Damien was able to experience this in 2010 when he won an AFI Award for Best Guest or Supporting Actor in a Television Drama.
7. He's Very Private
In addition to not being on social media, Damien is a very private person all around. He has never shared much information about his personal life with the public. He doesn't do many interviews, but when he does he likes to keep the focus strictly on his work. Since we've all seen what can happen when celebrities overshare, it's easy to see why he's chosen a different route.
8. Listening Is His Biggest Challenge
There are lots of challenges that come with being an actor, but in Damien's case, his biggest challenge is something many people would never have guessed. While talking to Impulse Gamer, Damien shared that listening is the thing he struggles with the most. He added, "If I ever forget my lines, it's because I'm not focussed, or not listening, basically not doing my job, I apologise and get my shit together. But I always prepare very thoroughly, so luckily it doesn't happen too often."
9. He's Been In Video Games
Damien's live-action roles are how people have come to know him best, but he has also had a successful voice-acting career. He has voiced characters in two video games: Rome: Total War and Stormrise. He also voiced a character in the animated series, Space Chickens in Space.
10. He Has Over 70 On-Screen Credits
At this point in his career, Damien has well over 70 acting credits. Not only is that an impressive number period, but it's especially impressive when you consider the fact that Damien didn't even start acting until he was in his mid-30s. To put a cherry on top, Damien is nowhere near done yet.