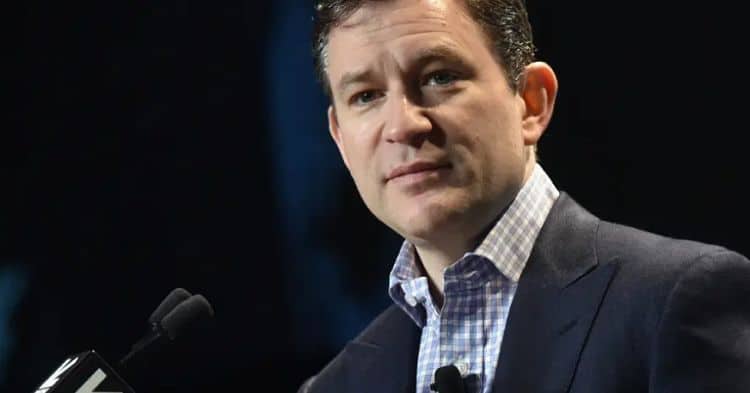 The media isn't a fan-favorite right now, and many people refuse to watch or believe what they see on the news. ABC journalist Dan Harris is a man who has been on the air for many years working on shows such as Nightline and Good Morning America, but he's been in the spotlight recently for his take on finding happiness and managing mental health. He's the man who had a panic attack on the air many years ago on live television in the middle of a news update. He was horrified, embarrassed, and unsure how to proceed, and he's taken his time to make a lot of positive changes in his life since.
1. He's Almost 50
Mid-pandemic 2020, Dan Harris celebrated his last birthday in his 40s. He turned 49 on July 26. You could do the math, but we will save you the carrying and tell you he was born in 1971. He's earned a lot of success in his short life.
2. He's Got Successful Parents
Dan Harris did not grow up in a household where education, academics, and hard work were not that important. His mother was is an expert on lymphomas and she works at the Massachusetts General Hospital as a pathologist. His father works for Harvard University's radiation oncology residency program as a chair.
3. He's Married
He's a married man. His wife is Dr. Bianca Harris. They don't spend much time sharing their marriage or personal life online, so she's a bit of a mystery to us. We know that they got married in 2009 and that they have a son together, but that is about all we know of their marriage.
4. He's A Rock Star
You might not see Dan Harris and think rock star, but he had his glory days as a rock star. He might not be Bon Jovi, but he is a drummer and he did have a band in which he was the bassist. His band was called The Unband, and he played while he was still in high school. What a cool thing to do.
5. His Panic Attack Was Very Public
Let's be very clear in saying that there is nothing wrong with having a panic attack. You obviously don't want to have one, but they can be induced by any number of things such as nervousness, stress, worry, exhaustion, and so many other things. It is not an indication that there is something wrong with you, but it could mean that you have some health issues you need to address. Dan Harris' panic attack was live on national television back in 2004. He was on Good Morning America when it happened, and it was a crushing blow to him.
6. He Did Drugs
He comes across as a man who is very serious when he is on the air, but he's a man who had a dark problem for a time in his life. He was depressed. He spent a lot of time in Iraq covering the war, and that is not an easy place to be. His depression was worsening, so he began self-medicating with recreational drugs. His psychiatrist asked him, following his panic attack, if he was using drugs, and pointed out that it might be the reason for his attack.
7. The Panic Attack Changed His Life
Following the realization that it might be his drug use that caused his panic attack, he was able to become sober. He was very clear stating that he was not high when he had it on the air, but that he was using drugs. He knew he had to change his life, and he did.
8. He Began Meditating
This was not easy for him, as he did consider it ridiculous. He didn't see that there was any benefit to doing this, but he quickly realized it was changing his life. It helps to rewire the brain, and it helped him tremendously. This is why he decided to create his meditation app.
9. He's Doing All Right
He's had a successful enough career that he has an estimated net worth of $5 million. He and his wife both make good money doing what they do – she is a doctor – and they've been able to live a comfortable lifestyle.
10. He's An Emmy Winner
Not too many people get to say that about themselves, but Dan Harris does. He is an Emmy award-winning journalist who has really done big things with his career. He will continue to do so, too, if we had to guess.