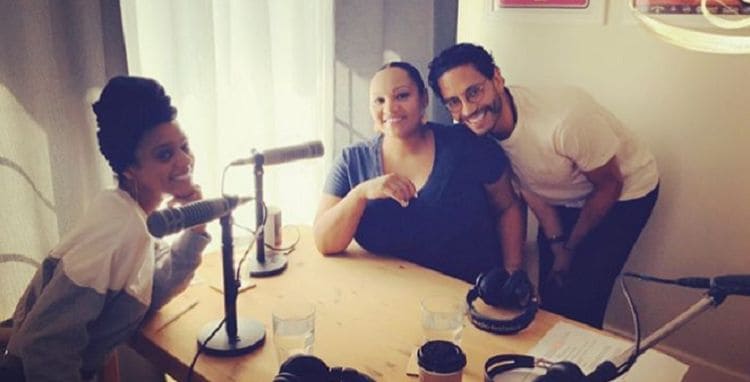 For nearly a decade, Dana Gourrier has been climbing her way through the Hollywood ranks. She's built up a solid resume that includes appearances in shows like True Detective and American Horror Story. She's also had roles in popular films like Django Unchained and The Hateful Eight.  However, she hasn't yet had a major break out role that has established her as a household name. Hopefully that will be changing soon. Dana has some roles coming up that will give her the perfect opportunity to show off her impeccable skills. With the way things are looking, the next 10 years could be even more exciting than the last 10. Continue reading for 10 things you didn't know about Dana Gourrier.
1. She's From New Orleans
Dana was born and raised in New Orleans and she has a lot of love for her city. Unfortunately, however, her family's home was destroyed during Hurricane Katrina. When discussing how resilient NOLA proved to be after the hurricane, she said, "I've never seen strength and compliance to a situation that you have no control over. I'm extremely proud of where I'm from."
2. She's A Musician
Dana is a creative person through and through and she has always enjoys expressing herself through the arts. While acting has been at the forefront of most of her creative endeavors, she is also a talented musician. However, it doesn't look like she's released any music.
3. She Enjoys Spending Time Outside
Spending time outdoors can be one of the best ways to decompress and relax after a long day. For that reason, it's something Dana loves to do. She likes to take in the beauty of nature and she enjoys things like going hiking, going swimming, and hanging out at the beach.
4. She Likes To Travel
Traveling can be one of the most fulfilling experiences a person can have. Being able to explore new places and meet new people is something that you simply can't put a price tag on. Dana has done a good bit of traveling over the years. Some of the places she's been include France, The Bahamas, Puerto Rico, and Canada.
5. She Has An MFA In Acting
Dana isn't just talented, she also formally trained. She earned a BFA from the University of Louisiana in performance arts. She eventually went on to enroll in a graduate program at the California Institute of the Arts where she completed an MFA program in acting.
6. She Started Acting At 12
Acting has been Dana's passion for as long as she can remember. She started acting when she was 12 and never looked back. Dana says, "I feel like I was born with that desire. It was ingrained into my DNA. It 110% happened being in theater. Feeling like I fit in somewhere, that's where I felt most at home."
7. She Would Love To Have A Starring Role
Dana has had several recurring roles in TV shows and supporting roles in movies, but she has yet to land that coveted starring spot. While she is thankful for all of the opportunities she's had in her career so far, she is hopes that one day she will be given the chance to carry a series or a film.
8. She Hopes To Play A Lover Interest
Dana has played a wide variety of characters throughout her career, but one role she hasn't gotten to play is a love interest. As a curvy woman, Dana doesn't see many women who look like her get those opportunities and she would love to be the person who provides that representation.
9. She Likes To Cook
As a person with creole heritage, cooking is a big part of Dana's culture. Not only does she love to cook, she's also good at it. She told DC Black, "I think my favorite dish to cook that I make is my pan-seared Parmesan crusted salmon. I usually sauté it in a white wine, cream butter sauce and serve it with a zucchini and squash medley."
10. She Moved To New York In 2002
Even though Dana is incredibly proud to be from New Orleans, she knew that she had to move away in order to get access to bigger opportunities. In 2002, she chose to relocate to New York City. Not only is moving to a new city always a big risk, but Dana also turned down her acceptance to a graduate program at Howard University in order to pursue her acting dreams. While the decision may have seemed crazy at the time, it's proven to be a very smart move for Dana.