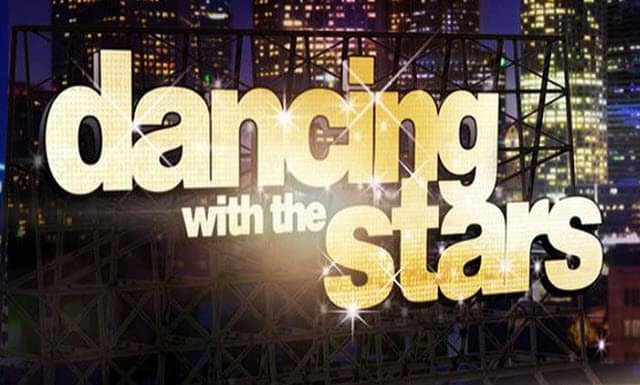 Everyone was so excited because they made it to the finals of Dancing with the Stars tonight! In true DWtS tradition, everyone was proclaiming how exciting it was to be there but nervous as well, which was par for the course. However, because each couple had to do two dances and it's a live show, they got right into it.
James & Peta were first up. They did the tango to begin with. Len described it as, "Sharp as a razor, clean as a whistle, tight as a trumpet." I've never heard of trumpets being tight but I figured I'd let it slide because it was a good dance. I also enjoyed their brief kiss inside of it. Would these two just say if they're dating or not? Next they did some sort of street apocalypse freestyle dance. I'm not quite sure how the whole Mad Max thing fit in but it was cool seeing James pull off some effects like leaping off of walls and using a baton. They got a combined score of 58, with scores 29 and 29 coming from both the tango and freestyle.
Meryl & Maks were up next. In their package, Meryl said that if she were to win, "I think I'd be most excited for Maks." That's true. He has tried for several seasons to win but to no avail. This might be his chance. Fingers crossed! Their first dance was the argentine tango. Carrie Ann said it best when she said that there is something between the two of them that can't be described but we can tell they can share it. Next, they did a freestyle dance. Meryl said that it was, "A dance for us" and that the dance was an, "homage to the journey that we're going on." Afterwards, it was nothing but rave reviews from the judges. Len even commented, "There's good. There's great. And then there's Meryl." Combining their scores from the tango and freestyle, 30 and 30 respectively, they got 60 overall.
For Candance & Mark this week, their package showed Mark hurting his arm. I'm not going to lie. I was more concerned that Mark did not hurt himself even more even though he said he was "gonna there for Candace 100% " than for the dances. Candace did do a great with them though. Carrie Ann said, "You made it look like it was a walk in the park." Truthfully, coming from having no dance experience, she really is knocking this competition out of the park. With a quickstep score of 27 and a freestyle score of 24, combined they got 51.
Derek & Amy danced last. With her first dance, the salsa, it was as if she got everything right. With her flame red costume, Len observed that, "It was bright. It was colorful. It was fabulous." With her second freestyle dance, Derek literally had her flying in the air. I will admit it was cool. I wouldn't go so far as to say it was profound like Carrie Ann did. I will agree with her on this. She told Amy that throughout the competition, "You were better & you've grown & you've improved." That's true. Combing their scores of 30 and 29 for the salsa and freestyle, they got combined score of 59.
At the end of the show, it was James & Peta who were sent home tonight. While everyone was shocked, he said he had no regrets. Good for him.
Now I'll see you tomorrow for the Dancing With the Stars Finale Part 2! Good night!
[Photo via ABC]