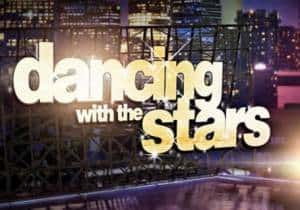 Pro cast update: Some recent tweets by two Dancing with the Stars pros are leading us to believe that ABC may be beginning to leak word out to some of them. Now, we know that the pros don't all find out at the same time, and we also know that pros are sworn to secrecy once they're told of their fate. So you have to wonder, how do they contain themselves until the official announcement from the network? They're all on Twitter, so it must be hard for them to just sit on this news, especially while their following is constantly tweeting them looking for info.
In the effort to respect the code of silence and give us a hint at the same time, have they formed their own inside 'pro code' for 'Yay, we're on'? Check out what two pros tweeted on February 18 to their followers and you decide:
@LouisVanAmstel:Good news!!!!!!!!!
 @LaceySchwimmer:Woooohoooo good news!!!!
There were no tweets before or after from either pro that could explain their "good news". So, in my hunger for news, any news, I'm going to assume this means yes, these two are on. Only a little more than a week until the big announcement, and I'm staying hot on the trail. Keep watching this column for more info!