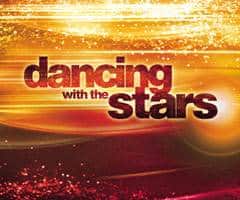 Tonight ABC released the official cast list for Dancing with the Stars Season 12, and what a tease! DWTS hosts Tom Bergeron and Brooke Burke gave us only 5 at first, none of whom registered a blip on recent rumor radar, so well done keeping those under wraps. In the next announcement some rumors were right on the money, plus a few interesting surprises! Here we go:
*Boxing great Sugar Ray Leonard
*Disney star Chelsea Kane
*Rapper Romeo sans the Lil'
*Actor Ralph Macchio
*Model Petra Nemcova
*Reality star Kendra Wilkinson
*Pittsburgh Steeler Hines Ward
*Radio personality Mike Catherwood
*Talk show host Wendy Williams
*Pro wrestler Chris Jericho
*Actress Kirstie Alley
The best part of this list? No politics! I am so excited to watch the show knowing that we don't have to worry about the Tea Party taking over and skewing what is supposed to be a fair dance competition. And, nobody should be shooting their TV this time around. DWTS is however, sticking to a formula designed to appeal to a cross section of viewers. We have athletes, reality star, actors, model, rap star, and TV & radio talk show hosts. The formula does work, as DWTS is one of ABC's most highly rated shows during its entire run.
Naturally the suspense doesn't end tonight. We have our stars, but of course we need to know which of our beloved pros will pair up with them. What goes into the pairing decisions? It certainly helps the training and performances if a couple has the right blend of physicality and chemistry. Therefore, some of the factors include height, body type, and personality/temperament. These are not hard and fast rules though. As we saw in Season 11, Rick Fox at 6'6 was paired with one of smaller pro ladies, Cheryl Burke at 5'4. That may have been because there were other tall male contestants (The Hoff, Kurt Warner) and there weren't enough tall pro ladies to go around. In that case, personality blend would be an overriding factor. Yes, a couple should have some sparks to enhance their performance, but not the kind that could cause problems.
Tune in to ABC's Good Morning America on March 2 at 7a.m. (EST) to see the official pairings for the new season, and read this column for the full listing with commentary on the match ups. In the meantime, what do you think of the Season 12 cast? How do you feel that about Tea Party politician Christine O'Donnell NOT being part of the cast? Which pros do you want to see paired with which stars?