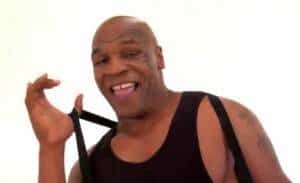 UPDATED: The official cast has been announced for season 13. View the list here.
With the finale of Season 12 in the can, it wasn't long before the Dancing with the Stars Season 13 rumors started percolating on the web. Rumors began even before the season ended, and here is the early roundup:
Soon to retire co-host of Live with Regis & Kelly, Regis Philbin says he's been asked by producers to compete. While he has been contemplating a stint on the dance program, he believes the training schedule would be 'too much' for him. I'm sure the female dancing pros will be more than relieved to hear a definitive 'no'from the nearly 80 year old Regis.
Former Boxer Mike Tyson is currently appearing on Argentina's dance show Bailando 2011 with his wife Lakiha Spicer. Fans are calling for him to join America's Dancing with the Stars, but apparently it doesn't pay enough for Mike. When asked about appearing on our version, Mike replied 'They don't pay as much (in America). Have check, will dance." Maybe the producers will up the ante when they get a load of his fancy footwork in the video below. Heaven help any female pro if he falls on her.
The most realistic and seemingly confirmed one so far is about actress Melissa Gilbert. The National Enquirer reports that the former Little House on the Prairie star is set to star in Season 13. She was also spied in the audience a few times this past season checking out the scene and has been regularly Tweeting Season 12 runner up Kirstie Alley. I could totally see Melissa with any of the male pros on Dancing with the Stars. The question is, can they make a good dancer out of her?