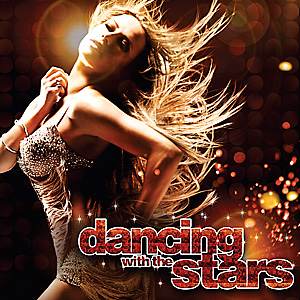 Broken hearted Bachelor reject Melissa Rycroft was very conspicuous in her absence from Dancing With the Stars last night. It seems the jilted beauty suffered a rib injury leaving her pro partner Tony Dovolani to appear on the show alone. Keeping with Dancing With the Stars rule-making, the two were judged by their rehearsal tape – managing to scrape together a meager 21 for an uninspired and candid jive.
In other Dancing With the Stars action, Cheryl Burke and Giles Marini hit some very high notes with an inspired Lindy that perhaps got a little too sexy for the judges. The routine got them a 27, still a long ways from their glory days on Dancing With the Stars.
Lil' Kim and Derek Hough were where it was at as far as professionalism goes, scoring a 28 – the highest score of the night – for a paso doble that was well paced, colorfully choreographed, and all around flawless.
As far as couples go, it was Ty Murray and Chelsie Hightower that got the lowest score of the night, a 24. Chelsie is still carrying Ty and using her own skills to distract from his cruder skills. Still, the effort was evident and the pair have a certain chemistry that is enjoyable to watch.
Since this was a team dance night there were two vectors of scoring, and at the end of the night it was Melissa and Tony – predictably – scraping the bottom of the barrel. As far as teams that were actually there for the competition, Julianne and Chuck were the lowest with 51 but a mere 5 point margin earmarked the champs of the night Lil' Kim and Derek. It looks more and more like this is Lil' Kim and Gilles contest. A lot of people are favoring Gilles to win Dancing With the Stars this season – I'm not so sure; Dancing With the Stars can become a personality game towards the end and Lil' Kim's feisty yet feminine persona has proven a real crowd pleaser.
Despite being the lowest overall scorers, it is unlikely Melissa and Tony will succumb to the numbers. It seems a pretty safe bet that Ty and Chelsie will be packing it in.