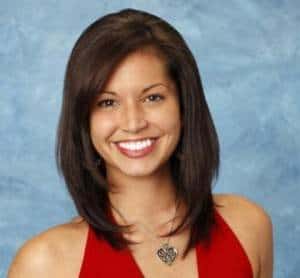 On Dancing With the Stars, Melissa Rycroft is the newest celebrity casualty. Instead of being kicked off of the show, however, the judges will use Rycroft's rehearsal video. This upset Jewel, who wasn't able to join Dancing With the Stars for even a single week due to an injury early in the season. 'If I were on the show, I might change my mind,'Jewel said, laughing it off.
She told Melissa Rycroft, and other injured contestants of Dancing With the Stars this: 'If you don't dance, you should leave.'Besides this harsh comment, she also reiterated her feelings on the MySpace page of her husband, Ty Murray.
Being a rodeo and bull-riding fan, it's hard for me to get used to someone who is injured still getting a score. I thought the rule about judging a rehearsal if the person was too injured to perform during the live show was weird both times they have used it.
Based on the rulebook of Dancing With the Stars, in the event a contestant becomes too injured to compete with the other contestants live, the judges will have to look at the rehearsal footage instead of the live footage. The first one to have benefited from this rule was comedian Steve-O, who on week two had a back injury. The second to benefit from this rule is Melissa Rycroft, suffering from a hairline fracture in her ribs.
According to an interview, Jewel made the following statement:
As bad as I felt for Melissa, who I hope feels better and comes back, I'm used to our cowboy athletes that live by the rule 'ride hurt or don't get a score'. It may seem harsh, but it seems like the only way to keep things honest. If you're too hurt to compete, then you can't compete.
I couldn't agree with Jewel more. Compete, or don't get a score. Its the only way to keep it fair and enjoyable for all.