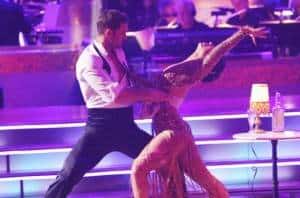 This week is Motown Week on Dancing with the Stars, featuring performances by Smokey Robinson, The Temptations and Martha Reeves! You won't have to wait for the Results Show to hear these Motown legends belt out their hits, because the couples will be dancing to them on Monday night's performance show. Expect some kind of tribute to contestant Gladys Knight, a Motown legend herself. The Australian group Human Nature will also join in the celebration, performing some popular Motown hits throughout the evening. On Tuesday, Boyz II Men returns to Dancing with the Stars to perform their latest single 'One More Dance'which will include a pro dance by Dmitry Chaplin and Anna Trebunskaya.
The couples will dance their regular competition dance and take part in a special Motown Marathon, showcasing classic dance moves from the Motown era. If this is like past Dancing with the Stars "marathons," the couples will have the chance to earn extra points to add to their scores. They will all dance at the same time, but one by one they will tapped on the shoulder and asked to leave the dance floor, and the couple left standing will earn 10 points.
Here's who's dancing what in the regular competition:
–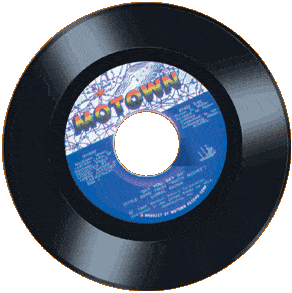 Gladys Knight & Tristan MacManus: jive
-William Levy & Cheryl Burke: rumba
-Jaleel White & Kym Johnson: cha cha
–Donald Driver & Peta Murgatroyd : foxtrot
-Roshon Fegan & Chelsie Hightower: rumba
-Katherine Jenkins & Mark Ballas: samba
-Maria Menounos & Derek Hough: foxtrot
–Melissa Gilbert & Maks Chmerkovskiy: Viennese Waltz
Not only are the couples rehearsing their performance dance and their Motown Marathon number, they also have to rehearse a jive for this week's 'dance duel.'Along with the unpopular dance duel this week, it is rumored there will be a surprise double elimination. That's right, two couples may be sent home this week. If this is case, this is the only way it could work to be fair: Out of the bottom three, the couple with the lowest scores combined with the least number of votes would automatically be eliminated, and the remaining two to couples will compete in the dance duel. (But then again, what has ever been fair about Dancing with the Stars?) The double elimination was not confirmed in ABC's press release, hence it being known around the net as a 'surprise'double elimination.
Of course there are conspiracies around this double elimination, but the simple fact is that they need to eliminate an extra couple in order to have the proper number of couples going in to the finals. The only other option is to add another week to the season, but that has only been done once before, according to puredwts.com.
Motown Week on Dancing with the Stars begins Monday, April 23 at 8 p.m. (ET) on ABC.