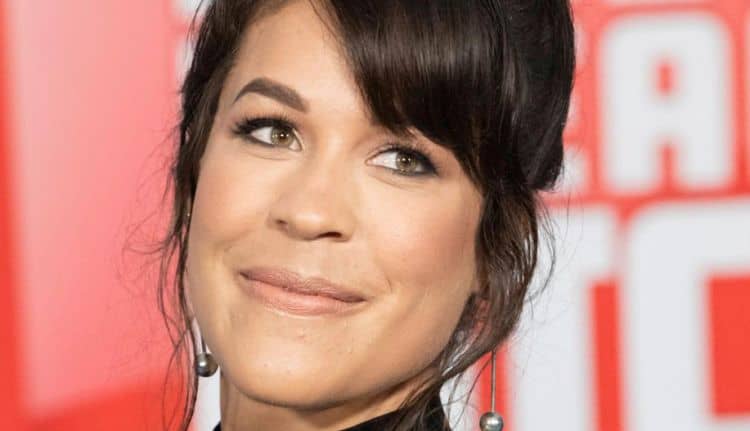 Sometimes things in life don't go as planned, but that doesn't mean they can't still turn out to be amazing. Dani Fernandez knows this from first hand experience. When she began her journey in the entertainment industry, she'd hoped to break into TV writing. Unfortunately, doing so proved to be extremely difficult and she ended up finding her niche in the comedy world instead. Eventually, however, she did end up making her way to TV and now she's shown the world that she can do it all. From voice acting to live action work, Dani is ready and willing to bring her A game to any project she's working on. Keep reading for 10 things you didn't know about Dani Fernandez.
1. She Went Through A Rough Divorce
The idea behind any marriage is that it's going to last forever. As we all know though, that isn't always the case. When Dani was in her early 20s, she learned this lesson the hard way after her marriage came to an end. The situation caused so much pain and stress in her life that she made an attempt at suicide. She has since become very passionate about the importance of mental health.
2. She Studied At The University Of Texas
When Dani was growing up, she spent time between Texas and Southern California. When it came time to pick a college, she decided to stick with The Lone Star State. She attended the University of Texas at Austin. It's unclear exactly what she majored in or what year she graduated.
3. She's A Producer
Writing and acting are the two things that Dani is best-known for, but she has also tried her hand at producing. She made her debut as a producer in 2018 with the short film Nerdist the Impact of Black Panther. There's a good chance we'll see her produce more projects in the future.
4. She Hosts A Podcast
I wasn't joking when I said that Dani can do a little bit of everything. On top of her work in the entertainment industry, Dani is also a podcaster. She is the co-host of a weekly podcast called Nerdificent which is released on iHeart Radio. According to the show's description, "Each episode Dani and Ify deep dive into a nerdy subject or subculture and break down the history, culture, and future of it; all while making you laugh."
5. She Has OCD
There are lots of people out there who jokingly claim to have OCD, but obsessive compulsive disorder is a very real conditino that impacts people all over the world. During an interview with Be Latina, Dani shared "To be honest, I feel like my brain is a circus because it's constantly coming up with new ideas. I was diagnosed with OCD."
6. She Loves To Stay Active
Since the Los Angeles area has beautiful weather all year long, having a body that is beach ready at any moment is something that lots of people aspire to have. That being said, staying active is something that is very important to Dani and she loves working out whenever she can. In addition to the physical benefits, regular exercise is also great for mental health.
7. She Understands The Importance Of Representation
As a Latina, Dani knows what it's like to constantly be watching TV shows and movies and not see anyone who looks like her. She is a strong advocate for increased representation, especially in genres were people of color are particularly under represented such as science fiction and comic books.
8. She Loves To Spread Positivity
Dani has been through a lot of rough times over the years, but she's never let anything keep her down for long. She does her best to maintain a positive mindset and this is also something she likes to share with others. Her Instagram profile is full of positive quotes and kind messages.
9. She Wants To Break Into The Horror Genre
Dani already has the comedy game on lock, now she's hoping to get into horror. She told Be Latina, "I love horror. I grew up with it. I call myself a "horror baby" and other people that are in the horror/scary movie realm "horror babies." I write to the "It Follows" soundtrack when I write."
10. If She Went To Hogwarts She'd Be In Gryffindor
Have you ever thought about which house you'd be in if Hogwarts were a real place? If you're a Harry Potter fan, of course you have – and Dani has, too. During an interview with Color Web Magazine, Dani shared that she would be Gryffindor "through and through".