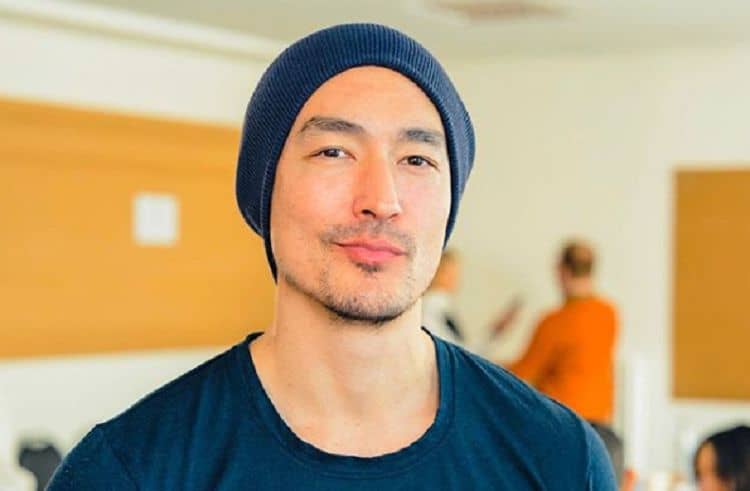 Daniel Henney started out life as a model, but has since transitioned into a major TV and film star with roles in everything from X-Men Origins: Wolverine and Hawaii Five-0 to Criminal Minds. 2020 may be the last year we see him in his role of Matthew "Matt" Simmons on Criminal Minds (after 15 seasons, CBS is finally drawing the curtains on the highly popular crime drama), but if his track record is anything to go by, it's unlikely he'll be away from our screens for long. Find out more with these ten fast facts.
1. He started out as a model
Henney's professional career started in the modeling industry. While still studying at college, he began traveling across France, Italy, Hong Kong, and Taiwan, becoming an overnight sensation in South Korea after appearing in a commercial for Amore Pacific's cosmetic "Odyssey Sunrise". The commercial opened the door to bigger opportunities, and soon, he was impressing audiences in the South Korean hit TV drama, My Lovely Sam Soon. The series became the most popular Korean TV show of 2005, catapulting Henney to a whole new level of fame (despite the fact that at the time, he spoke not a single word of Korean).
2. He was involved in a college scandal
In 2007, Henney was caught up in an academic record scandal. During his rise to fame in Korea, many websites reported that Henney had a degree from the University of Illinois- a rumor that turned out to be a complete fabrication. After facing accusations of falsifying his academic record, Henney's manager, Jeong Won-Seok, issued a statement of apology to the Korea Times. "Henney never knew his academic records were falsely publicized, and the agency did not give much thought about the misinformation on the Internet. With the recent issue about academic records, we avoided correcting the problem because we were afraid it would reflect badly," said Jeong. "We are very sorry and deeply apologize."
3. He was the first foreigner to sweep the Korean awards board
After graduating from TV to film with his first feature film, Seducing Mr. Perfect, Henney won major acclaim for his follow up, My Father. The film swept the board at awards ceremonies across South Korea, making Henney the first non-Korean national to win the category of Best New Actor at every major cinema award.
4. He made his US film debut in X-Men Origins: Wolverine
After working in South Korea for several years, Henney returned to the US with a bang in his US feature film debut, X-Men Origins: Wolverine (2009). Since then, he's flitted between South Korea and Hollywood, appearing in the likes of Shanghai Calling (2012), The Last Stand (2013), Money (2019), Hawaii Five-0 (2012-2013), Dear My Friends (2016), Big Hero 6: The Series (2017- present), and, of course, Criminal Minds (2015- present).
5. He considers himself a Korean actor
Despite making his return to the US in 2009, Henney made his name in South Korea, and still thinks of himself primarily a Korean actor. "I'm definitely a Korean actor until the day I die," he told CNN. "Korea gave me my career. Korea is where I made my mistakes, where I had my highs, my lows. It's where I learned the ropes. If it wasn't for Korea, I wouldn't be here."
6. He has a man-crush on Hugh Jackman
In 2009, Henney starred alongside actor Hugh Jackman in X-Men Origins: Wolverine. The Australian clearly made an impression on the younger actor, who's since admitted to having something of a man-crush on his co-star. "He's the nicest guy I've ever met, the epitome of all that is good about big-time stars," he told CNN. "He restored my faith that someone can reach the top of their game and still be a humble guy to the core. Each week, he'd spend $4,000 on lottery tickets for the whole crew. He'd go around the set, asking people, "Did you win?" He created a sense of camaraderie. I have a man-crush on Hugh, it's ridiculous."
7. He's hoping to move into directing
Perhaps inspired by the achievements of Criminal Minds castmates Matthew Gray Gubler, Adam Rodriguez, and AJ Cook, all of whom have had the chance to direct at least one episode of Criminal Minds, Henney sees a move into directing as the next big step in his career. "It's something I've been wanting to do for a long time," he revealed to Carter Matt "I started my career in South Korea and I directed music videos and TV commercials, but nothing scripted. Of course, I'd have to go through the [proper channels] and get myself certified, but I'd love to take on the challenge."
8. He's dated Maggie Q
While Henney's relatively private about his dating habits, one woman we know he's dated is actress Maggie Q (best known for Nikita (2010–13), Mission: Impossible III (2006), Live Free or Die Hard (2007), and Priest (2011)). The pair began dating in 2005 but broke up when Q moved on to Los Angeles-based businessman Paul Alfonso in 2009.
9. Net Worth
Given that he's been active in the industry fora while, it's little surprise to learn Henney's worth a healthy sum by now. According to the latest reports from Celebrity Net Worth, the Michigan native is currently worth an estimated $5 million.
10. He's a member of the Community Chest of Korea's Honor Society
In December 2019, Henney, along with his agency Echo Global Group, donated 110 million won (around $94,800) to the Community Chest of Korea. It's not the first time he's made a significant charitable contribution: since 2018, he's been a member of the Community Chest of Korea's Honor Society, a status conferred only to those who've donated significant sums to the charity. As Soompi reports, it's believed the actor donates a significant portion of his annual salary to the organization each year.