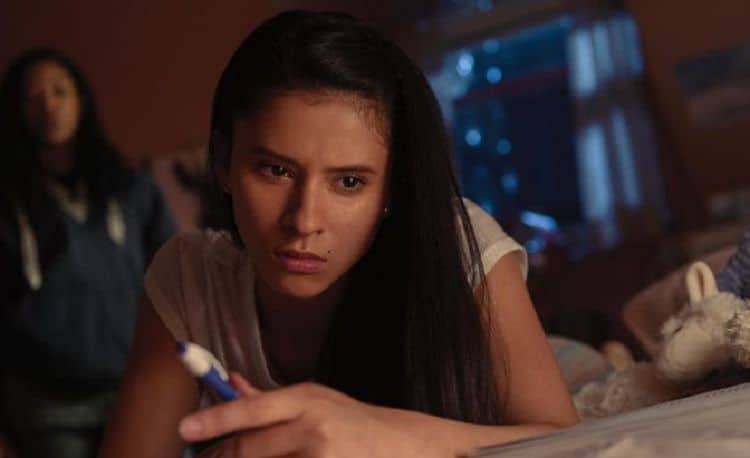 Daniela Norman is a woman of vast talent. She's a little bit of everything, and she's very good at all of it. Netflix has given her a chance to become a little more famous than she was already, and the actress is showing us all that she absolutely has what it takes to become a household name across the world. You might know her best from her role in "Tiny Pretty Things," which is nothing short of teenage murder-mystery mayhem that has fans falling all over themselves, and that's all you need to know. However, we all know you want to know more about Daniela Norman herself.
1. She's Starring in Her First Major Role
While the Netflix series is not her first role, it is her first major role. It's the first time she's done anything this big and to this magnitude, and it's all we have ever hoped for. She's good, and we love it. She's making her mark, and we are not surprised she was cast in this role. She's a genius.
2. She's a Dancer
She doesn't just play one on television, either. She is a bona fide ballet dancer who spent many years of her life working on her craft. She's talented, she's good, and she's used this to get where she is right now. She's making waves in her chosen activity, and we can see why. She's that good.
3. She's A Dog Lover
She loves her dog, and she likes to show off the little darling on her social media pages. Her sweet pup is featured in many of her photos, which leads us to believe she's not just a dog lover. She's a dog mom. And that, friends, is a whole different breed of people.
4. She Doesn't Smile Often
Even in her own social media posts, she's not often found smiling. Her modeling photos are clearly done with an artistic mind, but her personal photos also show her with the same neutral expression that almost looks bored. She's so lovely we wish she would smile more.
5. She Was in Cats
The movie, not the show. It didn't get the best reviews, but it was a start for her. She had a role, she was able to get her name out there, and she was able to build her own personal brand a bit more than before. She did a lovely job in the movie, of course, but it didn't become the huge hit many people thought it might become.
6. She's Excited About Her Show
When her new Netflix series wrapped in 2019, she was so excited to see the show. Things in 2020 did not go according to plan. Nothing worked out as it was meant to work out, and things did take a much nastier turn for so many, but the show did go on and they were able to premier. She's excited about it. Her cast, her crew, her show; she loves all of it.
7. She's Professionally Trained
If you were wondering if she's dancing in this show, she is. She's a professionally trained ballet dancer. She trained at the English National Ballet, and she learned a lot. She and the other stars of the show are all dancers in their own right – though the others who are not in the classes in this show are not necessarily dancers. Parents, teachers, etc.
8. She's Performed Publicly
Dancing has always been her life, and she's also had a long history of showing up for performances that are breathtaking. She was part of the West End production of a very famous show. "An American in Paris," is one of the most famous works in the world, and most people are familiar with it. She danced in this production, and that is a huge deal.
9. She's A Unicorn
What this means is something the producers of the Netflix series have come up with. When they were casting the main ballet dancers, they wanted dancers. But, they didn't just want dancers. They wanted dancers who were also actors. They wanted them to be good at both – but not just good. They wanted them to be so good at both that it was believable. So, she's a unicorn.
10. She's Private
Daniela Norman shares a lot of her life online, but she gives nothing away. Photos of friends and her dog, time spent traveling, and more, but nothing is too personal. Nothing says what she loves, who she is with if she's interested in anyone. She's good at keeping her private life to herself. It's good quality.