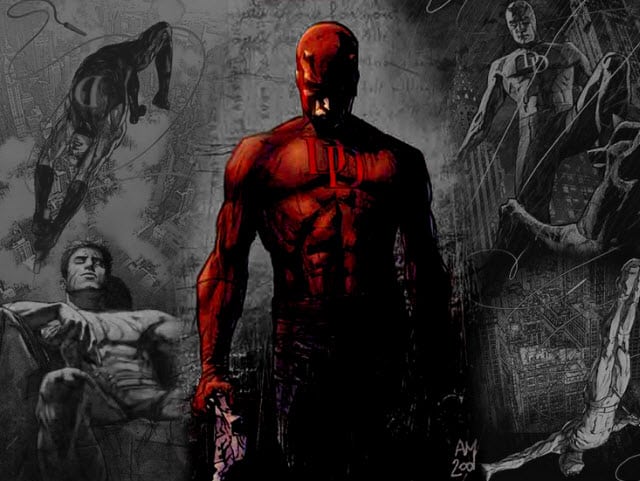 Many are wondering how Daredevil will fare once it comes to Netflix, given that it's off network and that usually comes with a license to do whatever it wants. Â Most Netflix original shows are full of mature themes and language, and there's plenty of both across House of Cards, Orange is the New Black, BoJack Horseman, and so on.
But how will Daredevil come across? Marvel doesn't want to ruin its family friendly image, yet it doesn't need to remain squeaky clean as if it was airing on a network. Therefore, when showrunner Stephen DeKnight was asked about what level of swearing and violence he's allowed on the show, he responded like this:Â 
"Less than Spartacus, more than SHIELD."
Spartacus probably had the most sex, language and violence of any show on TV during its four season run, while SHIELD is still decently violent for a network show not involving CSI. What's between a network show and a pay channel show? Probably the tone of a cable show like something on FX. Though if I had to guess, they're not going to  go all the way to say, Sons of Anarchy level violence either.
Marvel is still going to want a fair degree of control over the maturity level of their franchise, and they have yet to make a rated R superhero film to fit in with the MCU. They want the universe to continue to have a broad appeal, and that's not going to be the case if Daredevil and the other Netflix shows are allowed to break out of that mold. There are plenty of kids waiting to watch these new Marvel shows on Netflix after all.
[Photo via Marvel]