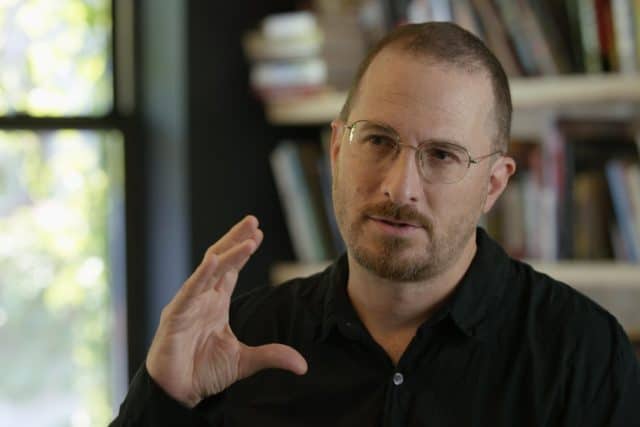 As the title states Darron Aronosky, the director that is into making unique movies, wants a chance at making Superman. Please say it isn't so. While his movies aren't the worst in the world they are certainly far more provocative and more cerebral than most superhero movies ever seem to get. Even Watchmen, which Aronofsky has lauded fellow director Zack Snyder for, was not so convoluted that people couldn't understand what was going on. Eventually everything would come clear because that's the nature of a comic book film. If the mother! director was to gain the helm of a superhero movie however there's really no telling what direction that particular hero would be going from that point on.
The chances of Aronofsky grabbing onto a Superman movie however are slim to none at this point since the DCEU is already in the process of developing the man of steel into what they want him to be. Snyder's take no the DCEU kind of forced the universe into a dark hole that it now needs to crawl back out of. It's easy to assume that Wonder Woman helped to make the leap back into the light where the DCEU wants to be, but there are still a lot of dark undertones that for a comic book movie are a little heavy-handed.
One of the biggest issues with giving Aronofsky control over any superhero movie is the fact that he does seem to enjoy making intellectual films that make you think and give away nothing until the exact time that he desires. That's a great use of intellect and direction for many films, but superhero films tend to need a softer touch when it comes to the brain teasers that Aronofsky likes to employ so well. He's a great director and can make a great film, but it would  be best served if he would stay away from most superhero films.
Yes, I said most. There might be those superheroes that are understandably dark and twisted and could lend their stories to his touch, but it would still require a great deal of care on his part. In order to appeal to a larger audience there would need to be a firmly established story that would allow for some give but not a lot. Aronofsky would also have to conform to at least a few of the expected rules that superhero movies tend to live and die by. If he wants to do a hero movie so badly then he needs to understand that most films such as this do not always cater to the braniacs and deep thinkers that tend to watch his other films.
A superhero movie is much simpler than many movies, no matter if the lead character is a genius or there are numerous moving parts. It's typically meant to have a three-act structure and well-defined milestones that need to be hit throughout the movie. It's not against the rules to think outside the box and travel back and forth, but one thing Aronofsky would have to realize is that with a superhero movie, there actually IS a box to start with.
Save