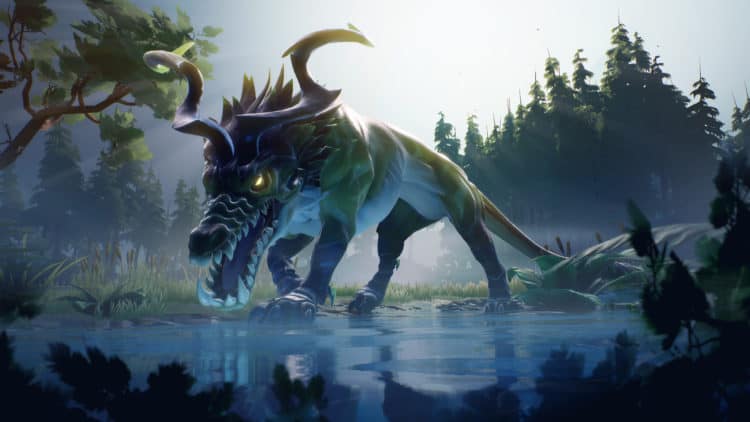 There are a lot of fantasy games out there to have fun with, but Dauntless is one that seems to among the few in this current day and age that seems as though it's going to keep growing and growing until it becomes one of the next big things in gaming, as it's already doing now. The whole premise is that the creatures that have been released, Behemoths, are wreaking havoc on the humans that remain after a cataclysmic event that wiped out a great deal of life on earth. As the players take on the role of characters known as Slayers they can team up or go solo in an effort to take down the Behemoths and find new items to craft weapons, armor, and other various bits of equipment that can make their character stronger as they go along. So far as it's been seen it's one of the most popular games around and it seems to be getting bigger as the days go by.
Here are a few things about the game you might not have known.
10. It has one huge drawback.
Thanks to the number of users and how dramatically they've risen the servers have been swamped and have been going slower and slower as more people log on and continue to tax the system. This is something the game designers are working diligently on but still need to perfect.
9. The game included a lot of different developers from a wide array of backgrounds.
The developers that came together to make this game what it is did manage to come from a lot of different studios that are renowned, or were, for making high quality games that a lot of people have helped to make popular over the years.
8. It was influenced by World of Warcraft and Dark Souls.
The whole system is kind of like WoW since one has to traverse a world that's rich in detail as well as danger and go through a tutorial process before they can get to the really fun stuff. After that however it's a very interactive game that a lot of people will no doubt enjoy.
7. The game is seen as a social experience.
It's a lot different than getting together in a physical sense but gamers do tend to enjoy getting together with other gamers online so that they can experience a sense of camaraderie that makes sense in the common era.
6. The most difficult quests were designed for those that have the necessary skill to take them on.
The quests do get noticeably harder as the designers made this happen on purpose since they want to test the skills of the gamers. It can be kind of discouraging but at the same time it keeps people playing as their skill level rises.
5. Most of the items in the game are to be won by skill and not by purchase.
There are some items that will be made available for purchase in the game but it sounds as though a lot of what's there is going to be earned by skill and not by a deep wallet, which is a lot more inspiring since it might divide people in terms of skill but it keeps the game a lot more fair.
4. It was planned to only be a PC release.
The idea to expand beyond the PC is a great notion since Dauntless is a game that can no doubt be used in a much wider scope that can allow people all over the world to enjoy hunts with one another and test their skills in a group or all alone depending on what system and what kind of connection they have.
3. Windows and Xbox users can play together, but discussions are still being held to bring PS4 into the mix.
Josh Hawkins of Shack News seems to indicate that the PS4 is now able to cross over and allow people to play with others from different platforms, which is a big up for the game and for people that operate on different systems.
2. It took just days for the number of players to jump from 3 million to 6 million.
As Marcus Stewart from ScreenRant describes it the fans flocked to this game in a way that's hard to fully describe since in just days the numbers jumped in an astronomical fashion as more and more players decided to log on and experience the game for themselves.
1. The idea of loot boxes was taken out of the game by popular decision.
Loot boxes have been a nice, random way to gain items and materials throughout a lot of games but it seems as though the creators wanted to do away with these and there weren't a lot of people willing to complain about it. This does kind of make a person earn what they get a little more.
If you have a couple minutes go on and play the game, it's pretty entertaining.