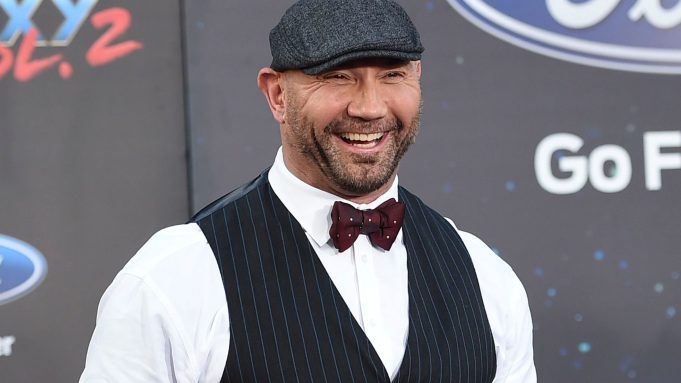 One of the most improbably leaps into silver screen superstardom in recent years is the meteoric rise of pro wrestler-cum-actor Dwayne "The Rock" Johnson.  Emerging from his relatively niche fandom of leftover wrestling fans when that "sport" faded into the pop cultural white noise of the 21st century after a brief flirtation with mainstream appeal in the 90s, the now iconic "Rock" was at no loss for work in Hollywood given his downright superhuman physique, easy charisma and immediate screen presence.
Like similar strong man turned leading man Arnold "Mr. Universe" Schwarzenegger, his in with the industry was purely incidental: a small-scale documentary about his uncanny musculature that quickly caught the eye of studio executives eager to make a buck off of who was destined to be the next great action star.  The 2000s were a long, rough decade for the would-be movie A-lister, but he soon found his footing as both a giver and receiver of prodigious punches and as an improbable funny man, able to channel his patently absurd amounts of charisma into over-the-top sight gags of… well… just looking off into the distance with his trademark smoldering intensity.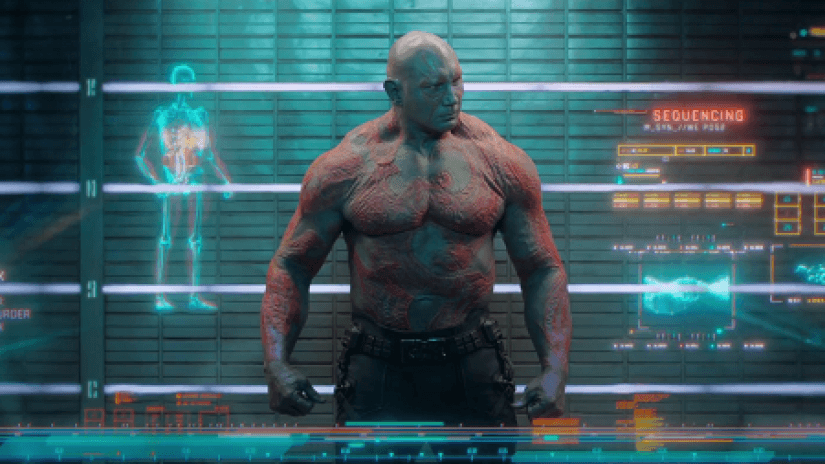 Eventually, he found his place among the Hollywood elite.  Fast Five (2011) – and, in time, its numerous on-going sequels and spinoffs – gave him a role perfectly suited to his unique sensibilities as a screen actor: a largely physical role that gave him ample opportunities to flex his muscles, throw his weight around and effortlessly kick his would-be costars into the dirt, but also meaty enough to show his definite range and express a larger range of his on-screen persona than he'd ever been allowed to until this point in a major motion picture.  Journey 2: The Mysterious Island (2012), forgettable sequel to an equally forgettable Brendan Fraser family comedy though it was, nevertheless confirmed his status as a stand-alone leading man and platonic ideal of the hyper-competent Dad characters that Hollywood loved slinging around in would-be four quadrant blockbusters.  Pain & Gain (2013), Michael Bay's only unreservedly great film to date, additionally marked him as a great comedian in his own right.
And owing to this display of filmic talents, he spent the entire decade until now proving himself to be the best there is in the business doing his particular shtick.  So while movies like San Andreas (2015), Central Intelligence (2016), Moana (2016), Baywatch (2017), Jumanji: Welcome to the Jungle (2017), Rampage (2018 and Skyscraper (2018) may have been met with overall mixed success, what success it did have – both critically and commercially – could almost entirely be attributed by the screen presence and acting chops of Dwayne "The Rock" Johnson: the formerly dime-a-dozen leading man that Hollywood seemingly used to pluck out of thin air, but are in desperately short supply and incredibly high demand since the mid-to-late nineties changed our formerly ironclad notion of what a mainstream action star and leading man looked like.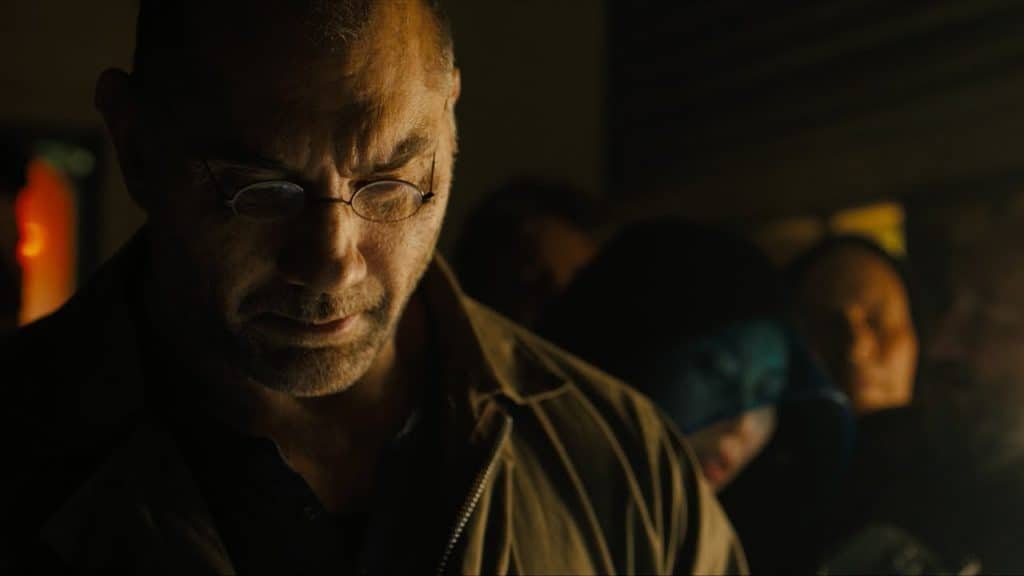 Now that Hollywood's wised up to the idea that pro-wrestling is fertile ground for growing their own silver screen Adonis, many executives have tried to replicate the formula, almost universally to poor results.  Although not a wrestler proper, model-turned-actor Jason Momoa, despite his Herculean physique, has proved ill-suited to mainstream films.  He simply lacks the acting chops and, bafflingly, screen presence of somebody like The Rock, and his groan-worthy turns in Conan the Barbarian (2011) and the DCEU have confirmed that he's simply the guy you call when you can't afford paying Rock-money for the actual Rock.  They even tried to make short-man Dylan Post a thing with the ill-considered Leprechaun: Origins (2014).
In fact, the only person to show any amount of promise in this veritable gold-rush of muscle men transitioning into bona fide actor has been Dave Bautista.  And despite the track record of this sort of career-shift over the past twenty years, he shows every sign of being as good as – and maybe even better than – the god-standard Rock in that regard.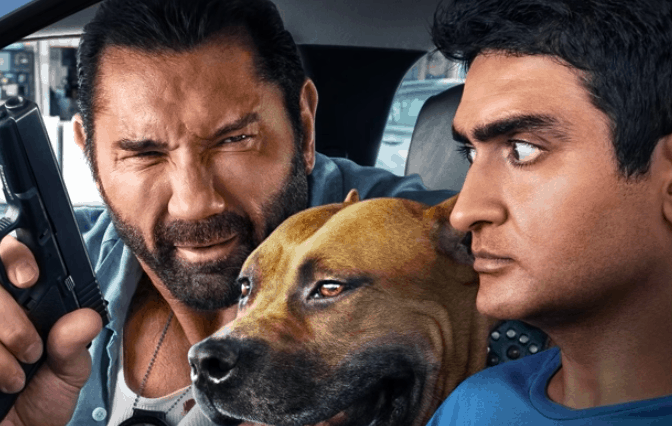 Although Bautista forgettably dabbled in various film roles since the mid-2000s – including in a follow-up to The Rock's own Scorpion King (2002) – his breakout role came in 2014 when he entered into the Marvel Cinematic Universe by way of the improbable mega-success that was Guardians of the Galaxy.  That feature genuinely was the ideal pairing of (admittedly blunt-instrument) actor and material.  With limited range and experience at that point, Bautista's Drax the Destroyer required little other than his intimidating physical presence to work as part of a larger, more bombastic ensemble.  What dialog he was given came by way of dry one-liners and his character's side-splitting inability to comprehend abstract turns of phrase.  And, with that winning combo in hand, Bautista damn near stole the show from underneath a large, show-offy and far more experienced cast: betraying some real comedic chops and a just-under-the-surface leading-man presence that would serve him well in the coming years.
In addition to reprising the role of Drax in Guardians of the Galaxy Vol. 2 (2017), Avengers: Infinity War (2018) and Avengers: Endgame (2019), Bautista spent the last half-decade working up a small-yet-commendable list of screen credits that showed him off to be a dependable and memorable actor of increasing range and ambition.  He turned an on-paper nothing part as an on-the-ground henchman in Spectre (2015) into one of that so-so movie's few memorable parts, lending his considerable screen presence to a shadow-clad goon with a penchant for gouging out ne'er-do-wells' eyes.  He fought hard for an improbable role in Denis Villeneuve's criminally under-seen Blade Runner 2049 (2017) that paid off to everybody's benefit.  He got a small-but-meaty role as a renegade replicant and Villeneuve got a surprisingly great actor to turn in a demanding, physical role for a memorable early scene.  He pulled a similar trick in last year's Hotel Artemis (2018) too, proving that he had range beyond just being the dopey straight guy in those Marvel movies.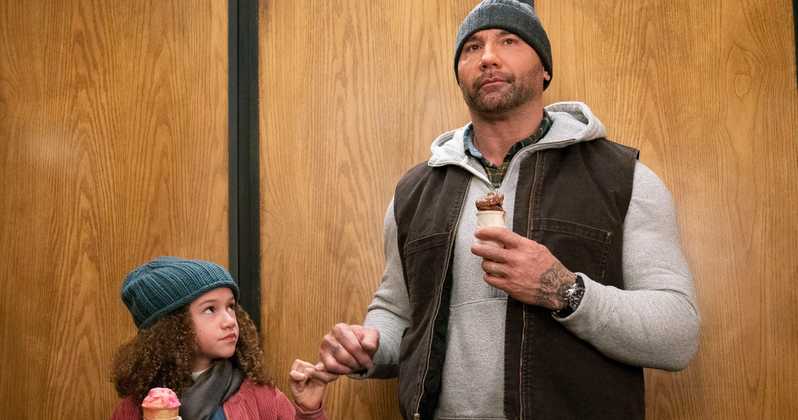 By the look of it, 2019's going to be Bautista's real test as an actor: his break-out year as a genuine leading-man.  This weekend will see him in Stuber (2019), an R-rated action comedy where he plays a hard-edged cop who hires an ineffectual Uber driver name Stu to drive him around solving crimes for the night.  Shortly thereafter comes My Spy (2019), a good-natured action-adventure spy movie not that far removed from The Rock's own Central Intelligence, where Bautista plays an overly serious CIA agent who gets blackmailed by a plucky kid and has to give her a crash course in basically being James Bond in order to maintain his mission's top secret status.  Both movies play off not only his immense physical presence, but also his surprising penchant for dryly delivered comedic beats, which, if successful, squarely place him in The Rock's leading man niche in Hollywood.  Also of note is his upcoming second pairing with director Villeneuve in Dune (2020), only this time in a much more substantive part (in what will hopefully prove to be a much more commercially successful film).
Personally, I'm stoked about the possibility of having a second actor take up the same mantle as The Rock.  Although Hollywood certainly has no lack of great actors, it is suspiciously without many grade-A movie stars of late: leading men and women who can single-handedly open movies to the public and carry more weight in the films than the oftentimes costumed characters that they portray.  And if the rest of this year works out in Bautista's favor – that is, if he is indeed as good of a fit for leading man roles and occasional dips into comedy (of both the R-rated and family friendly varieties) as he appears to be at least on paper – than it looks like we're due for another WWE-alum headlining A-list pictures for the next few decades.