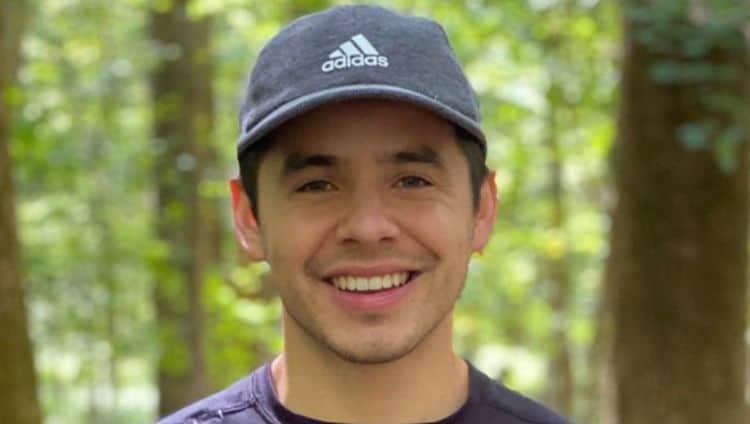 The name David Archuleta may ring a bell for you because you remember him from way back in his "American Idol," days. He was a contestant on the show back in 2008 during the seventh season of the hit show. He was the first runner-up behind the season winner, David Cook. He's gone on to do some big things with his career, even if many don't remember him as a household name. He's living his best life doing it his way, and he began making headlines once again in June 2021 when he came out as part of the LGBTQ+ community. Now his fans and those who haven't heard of him want to learn more.
1. He is 30
David Archuleta was born on December 28, 1990. His mother is Guadalupe and his father is Jeff. His heritage is mixed with his mother being from Honduras and his father being a mix of Spanish, Danish, German, and Irish. His parents have a large family with David being one of five kids.
2. He's a Floridian
Archuleta was born in Miami, Florida. He spent the first six years of his life living in Florida and taking in the culture, learning to appreciate the humidity – or survive it, to be honest – and he learned to do things like walk, talk, and enjoy childhood in the sunshine state. He also learned to speak fluent Spanish in Florida.
3. He Grew Up in Utah
While he was born in Florida, he only spent the first six years of his life there. He was eventually moved from Florida to Utah with his family. He spent his time there living in Sandy, which is part of the Greater Salt Lake City region. He was there the rest of his childhood.
4. Music Runs in the Family
He's a talented man, and it might be because music took up a huge portion of his life as a child. His mother was a singer and salsa dancer, and his father was a jazz musician. He learned his own love of music while growing up, and it shows.
5. He Has Been Singing Forever
He was only six when he began to sing. He was inspired by a music video from Les Mis, and he didn't look back. He was 10, however, when he performed publicly for the first time. He was part of a talent competition at the state level. He was the child winner after singing Dolly Parton's rendition of "I Will Always Love You," according to Wikipedia.
6. He Was A Missionary
Many people who live in Utah belong to The Church of the Latter-Day Saints. He and his family belong to the church. When he was 21, he spent two years working as a missionary in Chile. It's a customary part of the religion. Most young men spend some of their own time as a missionary, and it's highly favored in the church.
7. He's A Modeling School Graduate
Another aspect of his younger years is that he's a model graduate. He did not attend college, but Archuleta is a graduate of the Barbizon Modeling and Acting School. He attended his courses at the Salt Lake City location, and he did well enough to graduate.
8. American Idol Was Not his First Singing Competition
In fact, he was on television doing the same thing five years prior to his American Idol win. Archuleta was a young man who performed multiple times on the original talent finding show, "Star Search." It didn't net him a win, but he did come in second, and that felt good to this young man who was only 13 at the time.
9. He's Unsure of His Own Sexuality
In a long and personal Instagram post in 2021, Archuleta made it clear to his fans that he is unsure of his own sexuality. He detailed coming out to his own family back in 2014 as a gay man, but eventually realized he felt similarly for men and women leading him to believe he might be bisexual rather than gay. As time wore on, he began to feel he might be more asexual than anything considering he does not have many sexual desires.
10. He's Saving Himself
Part of his sexual promises to himself include the concept that he will not become sexually active until he is married. He is saving himself, which is a personal decision. It's also a decision that is favorable within the Mormon community, and he was open about his decision when he made his public announcement on Instagram.