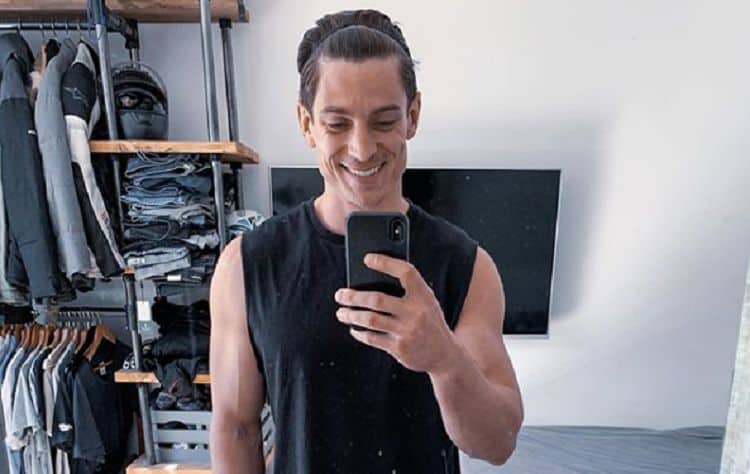 The phrase "health is wealth" is more than just a figure of speech. For people like David Birtwistle, living  a healthy lifestyle has led to an opportunity to make some serious money. Birtwistle, who is a movemeny and nutrition coach, was recently cast on Netflix's new reality series, Too Hot to Handle. Thew new dating show is said to feature a format that is part Love Island and part Love is Blind. The contestants on the show will be sent to a romantic island to get to know each other, but there's a plot twist: David and the rest of the cast members won't be able to engage in any physical intimacy. Will David make it through the season without breaking the rules? Keep reading for 10 things you didn't know about David Birtwistle.
1. He's A YouTuber
David hasn't had his big break on YouTube yet, but he's already created a channel and uploaded quite a few videos. Many of his videos consist of workout tips and vlogs of him attending fitness events. At the moment, he only has 359 subscribers, but that will likely change once Too Hot to Handle airs.
2. He's A Petroleum Engineer
If his career in fitness doesn't work out, David will have something to fall back on. He is a qualified petroleum engineer who earned a degree from London South Bank University. According to Environmental Science,  petroleum engineers "evaluate oil and gas reservoirs to determine their profitability."
3. He's A Model
In addition to working as a trainer, David Birtwistle also has some modeling experience. He's worked as an underwear model for a company called D. Herdal. He was a part of the DH12 campaign and was chosen "for his ability to overcome adversity and use his strengths, experience and education to help improve and transform people's lives. Not only is he the perfect poster boy for personal training, he's also working to further his education to achieve his long-term goals and ambitions."
4. He Loves To Travel
Like most people across the world, David has been using this period of social distancing to reflect on the things he really appreciates. One of the things that he really loves to do is travel. David currently lives in London and has traveled to places like The Bahamas and Indonesia.
5. He's Sponsored By Nike
David Birtwistle is a results driven trainer, and he's got the credentials to back it up. He is currently sponsored by Nike Training and Barebells. He hopes to make some more partnerships over the course of his career.
6. He Played Rugby
David was a competitive rugby player who trained with the London Wasps. He played semi-pro until a torn ACL ended his career. David had to undergo reconstructive knee surgery. David began to train heavily after healing from his knee injury. He went on to study strength and conditioning at St. Mary's University in London.
7. He Believes In Normalizing Mental Health
Being healthy is about more than physical fitness. David Birdwistle believes that mental health is equally as important and he hopes to help his clients improve their mental health as well. According to his website, in the next 10 years, David hopes to "normalise mental and physical health, so it is just as cool to develop mental strength as physical…My goal is to remove the stigma of mental health and stereotype of masculinity."
8. He Has A Podcast
David is very passionate about sharing information surrounding health and wellness. He started a podcast called "Coaching Confidence" and he encourages people who visit his website to submit questions for him to answer during his episodes. He hasn't uploaded an episode since the end of 2019, but hopefully he continues to release content.
9. He Likes Girls Who Workout
When he was interviewed for his DH12 campaign, David was asked if the women he dates are ever intimidated by his physique. David said no because the type of women he likes enjoy working out and have nice physiques themselves. On a show like Too Hot to Handle, there's a good chance David will be able to find someone who fits this description.
10. He Quit His Job To Start His Own Business
As an entrepreneur, David knew that working for someone else wasn't his longterm goal. In 2019, he decided to quit his job as a fitness instructor and start training on his own. He has since started his own business called Endeavour Life LTD.