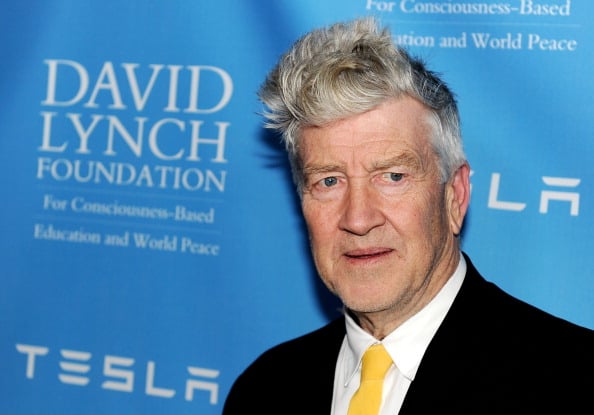 Well, unfortunately, the writing for this has been on the wall for a while now. After countless reports about creative troubles with Showtime's Twin Peaks revival, David Lynch has announced that he is leaving the project, citing creative issues with the network after over a year of negotiations.
In a series of tweets (which you can find below), Lynch discussed why he left the project, stating that "not enough money was offered to do the script the way I felt it needed to be done." Lynch co-created the original Twin Peaks with Mark Frost for ABC 25 years ago. Since that time, it has been said that he has become even more methodical and eccentric, and since he was supposed to direct all nine episodes of the Twin Peaks revival (and it would have been fascinating to see what he came up with), it's understandable why and how the director's vision may have clashed with Showtime's.
Still, though, the cable network says that it still believes there's a chance that it could bring Lynch back to the Twin Peaks revival.
"We were saddened to read David Lynch's statement today since we believed we were working towards solutions with David and his reps on the few remaining deal points," Showtime said in a statement yesterday. "Showtime also loves the world of Twin Peaks and we continue to hold out hope that we can bring it back in all its glory with both of its extraordinary creators, David Lynch and Mark Frost, at its helm."
With Lynch currently no longer with the project, it will be interesting to see if Frost or any members of the original Twin Peaks cast will stick with the revival or not. One thing is clear, though: a Twin Peaks revival without David Lynch is one that will be a whole lot less interesting.
Dear Twitter Friends, Showtime did not pull the plug on Twin Peaks.

– David Lynch (@DAVID_LYNCH) April 5, 2015
After 1 year and 4 months of negotiations, I left because not enough money was offered to do the script the way I felt it needed to be done.

– David Lynch (@DAVID_LYNCH) April 5, 2015
This weekend I started to call actors to let them know I would not be directing. Twin Peaks may still be very much alive at Showtime.

– David Lynch (@DAVID_LYNCH) April 5, 2015
I love the world of Twin Peaks and wish things could have worked out differently.

– David Lynch (@DAVID_LYNCH) April 5, 2015
Photo by Kevin Winter/Getty Images