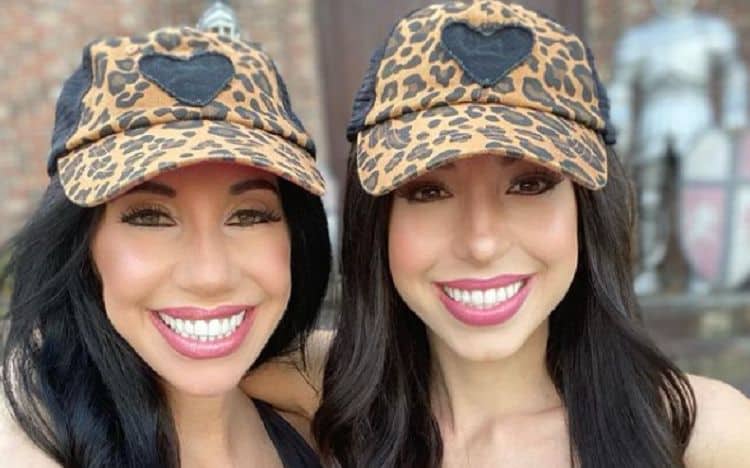 TLC is always on its A-game when it comes to finding the most out-of-the-box concepts for reality television. "sMothered," is a TLC program that focuses on moms and daughters who have some over-the-top relationships. The entire show is a mess, and the world is here for it. Who doesn't love watching television that leaves you feeling as if your own family quirks are as normal as they can get? Dawn Hubsher is one of the moms on the show. She has a daughter by the name of Cher, and their relationship is anything by typical. Here is everything you need to know about this sMother.
1. She Runs her Family Business
When she is not busy being a reality television star, she's busy with things like being the office manager at her family business. It's called Hubsher Health Care. She and her husband own their internal medicine practice together, and she keeps the business running.
2. She's a Florida Mom
She and her family are Floridians. They live in a small community along the Gulf Coast of Florida just north of Tampa and south of Crystal River. It's called New Port Richey. She and her husband have a medical facility here, but they actually live in Palm Harbor.
3. She is an Author
She wrote a book, but we are sure it does not surprise you that she wrote it alongside her daughter. She and Cher wrote a book called "A Bond that Lasts Forever," and it's all about their bond. They are so close that they would write a book together.
4. She is a Mother of Three
Cher is her only daughter, but not her only child. She has two sons, too. Her sons are Chad and Grant. Her son, Grant, is working to follow along in his father's footsteps as a medical student. He is focused on becoming a doctor who will focus his talents and his career on emergency medicine.
5. She and Her Daughter are Not the Only Reality Stars in the Family
What people don't realize is that Dawn Hubsher is not the only reality star in the family, and we are not talking about her daughter being the other. They are two of three reality stars. Her son, Grant, was on "The Bachelorette," back in Season 13. However, he was sent packing the first week he was on the show.
6. She's a Grandmother
Believe it or not, she's a grandmother. Her son Chad and her daughter-in-law Erin have a new baby. They welcomed their baby recently. Additionally, Cher and her own husband, Dr. Jared Gopman, welcomed their own daughter, Belle, in 2019.
7. Her Daughter is Her Twin
They might not have been born at the same time to the same mother, but you'd never know. They are identical down to their smiles and their eyebrows. Cher is a mini-me of her mother, and they are adorable together. They are clearly very close, and they love one another fiercely. Their looks are just amazing to those of us who get to see them share photos – they look so much alike.
8. She's a Dental Hygienist
Before her husband was a doctor, he had to go to med school. While he did that, she was the breadwinner in the family. She worked as a dental hygienist so that she could support her husband and their kids. Now she is the administrator in their family medical practice, and she's darn good at it, too.
9. She's Very Close to Her Sons, Too
Dawn Hubsher might be famous for her incredible bond with her daughter, but she's also very close to her sons. She has a very special relationship with both of them, though both are very different. They get that the girls have their own thing going on, but they both remain very close to their mother, too. She doesn't share much about them on her social media – though sometimes Grant makes an appearance in her photos. We assume that her other son prefers to keep himself and his own wife and child private as often as possible, and it also seems that his famous mom respects his wishes on that front.
10. She Lost Her Mother
Sadly, Dawn lost her own mother in January. The two were also very close, though their relationship might not have been nearly as close as that of Dawn and Cher. She was very close to her own mother, and she misses her terribly. Her death was shocking, sad, and difficult for Dawn and the rest of her family to deal with.