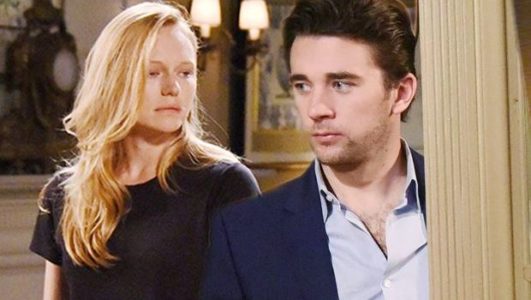 Day of Our Lives fans will see more than a few flashbacks this week as people begin remembering what happened at the party after they were all drugged. It's not common for people to remember everything, but there is a chance that people will remember something. Many people are curious about what happened in this situation, and they want to know for certain whether there is a chance they can remember. But the drug that was used is very new and very dangerous.
They can't remember anything, and they can't be sure what they do remember is even accurate. The drug causes hallucinations, and that means what people remember might not be reality. Chad and Abby, for example, might remember they renewed their wedding vows the night before when they did no such thing. It's hard to renew your vows when you're not doing it with a pastor or a license – or if you're not married in the first place.
So with people remembering things that may or may not be accurate, what are people going to do? How will they find the murderer, and how will they find out what is going on with this situation? Is there someone there who didn't take the drug who might remember all the craziness of the night before? We don't know, but we suspect this week is going to play out in a way that confuses us more than helps us figure out what happened before and after someone murdered Deimos.