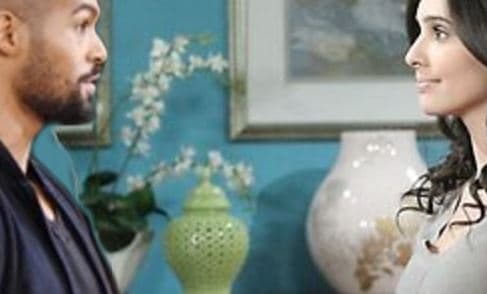 Days of Our Lives fans know Gabi is not someone who seems like she's a mean person, but she's a former convict who could really take a person down if she wanted to. Now that she's involved in a love triangle with another former convict, we suspect things might get very ugly. And she wondered why Eli's family had such a problem with the fact that they were in a relationship a few months ago. We forget that sweet Gabi has not always been so sweet, but we also think that Sheila is a little more likely to get crazy than Gabi.
We hear that Gabi has learned a lesson or two from her time being between Chad and Abby. She's learned that she cannot always have things her way. She's also learned that she cannot force someone to stay with her if he has feelings for another woman. Instead of fighting for Eli, we hear she is going to extend him the courtesy of figuring this all out on his own.
And that might mean they spend a bit more time to figure this all out. He was once with Sheila, and we've learned that there is a chance they might have been happy together at one point. But what does this mean for them? Does this mean it's time for us to sit back and relax about it, or does this mean we get to sit back and learn more than we ever thought we'd learn about their love for one another?