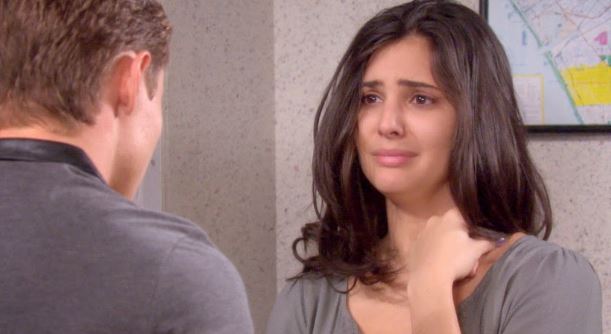 Days of Our Lives fans are sure that Gabi's life is going to change for the better, but it turns out that it might now. It doesn't seem to make a big difference to people who aren't going to make a big difference to themselves, and someone has a difference to make. That someone is from Gabi's recent past, and it's someone who might just make her newfound freedom a miserable situation. She's being released from prison after it's been determined that she didn't do what they convicted her of doing by killing Andre. She's had a rough go of it the past few weeks, and it's been a difficult situation for all of them.
But we can say with some sort of certainty that there is more for her future than she imagines. Her release might not be what she thought it would be when this mysterious person from her past returns, but we know that there is always a chance she can get her life together in some other way. She's been working so hard on what she feels is the right decision, but she cannot seem to get things in her control in any way. She's been working so hard on getting control over the things she's lost control of since she was arrested and convicted, and now she's finally got a little light at the end of her tunnel. Can she make it through that light without this person making her more miserable? We just don't know.
Gabi's future is currently looking just as bleak as her past, and that makes all of us feel bad for her. She's had one of the roughest years of anyone we know, and she's not using her best attitude to turn it around. She has very little hope, and this person is now going to make sure what little she does have is taken from her and turned around in a way she cannot control.
Stay tuned for more Days of Our Lives and be sure to check out TVOvermind daily for the latest Days of Our Lives spoilers, news, and updates.