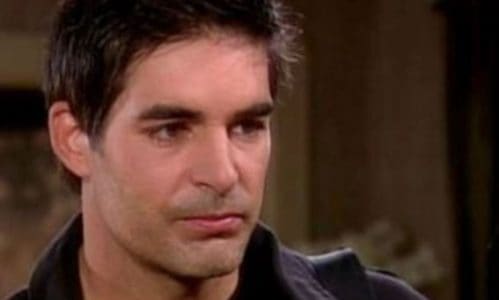 Days of Our Lives fans know Rafe has options. Hope losing her job for not doing what Abe wants is big news for him. He's a smart man, and he's quickly realized that he can get what he wants out of life if he is willing to agree with Abe. Right now he's not seeing much of an issue with that. But what happens if Rafe continues to go down this road and then ends up doing something that goes against his own moral ground? We don't think he can handle it.
You see, he's made mistakes. But he's also the kind of person who is out to do the right thing no matter what that is. There is nothing that he can do to stop the way he's feeling, but he can't go down this path and assume he is going to come out the other side without any scars from this battle. He's going to make some enemies if he goes to work for Abe.
He's also going to make an enemy of himself if he has this role with the force knowing it's owned by Abe and what he wants. Can he stand in the position he's always wanted knowing someone else gets to make the decisions and he is the face? Can he do that if he knows the decisions being made are against how he feels and his own moral compass? We aren't sure he can handle it if it happens that way.