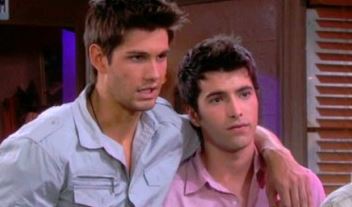 Days of Our Lives fans are not unfamiliar with jealously and feelings of negativity, but stranger things have happened. It turns out that Paul is very suspicious of Sonny's new man, Leo. He knows that Leo is close to Vivian, and he suspects this new man might not have the best of intentions when it comes to Sonny and this new relationship they have forming. Of course, this means that things might just turn around for them as they get their lives in order and figure it all out.
At the moment, however, there are a few things that might just make their lives a little more exciting. As Paul begins to feel more suspicious of this new man, he will mention his thoughts to Sonny. Sonny, of course, will think that Paul is just jealous, and he might even like the attention. Of course, this might not go well for anyone since we know that Paul is right. He's not off the mark with this one, but everyone else seems to think he is.
And now we have to focus on the fact that there are other things going on in their lives. It's true that they have to get over themselves, but they have to find a way to protect one another, too. They might not be together any longer, but that certainly doesn't mean that they can't get their feelings out of the way and find a way to keep everyone safe and protected as they are focused.