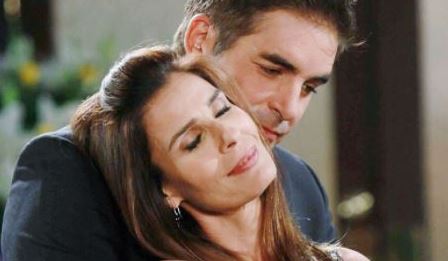 Days of Our Lives fans are so excited for Hope and Rafe and their big day. Today is the day they prep for their wedding and look so forward to spending the rest of their lives together. Of course, we know they are already married and that they didn't share this information with everyone else, but we do know that things are about to take a very ugly turn thanks to Hope's granddaughter. Claire is young and doesn't know enough to make wise decisions at this point, but she's about to get a very hard life lesson when she tells her grandmother what she knows — which is absolutely not the entire story.
Her mistake is going to ruin Hope's life and cause undo stress for everyone. Claire should have kept her mouth shut rather than telling her grandmother about Rafe and Sami and their evening together, but she doesn't have the facts and she thinks she knows what's best for everyone else. She doesn't, and it's going to cost her.
And now she has to live with what she's causing for the rest of her life. It's not easy to know that you didn't get the facts or find out what happened before you open your mouth. The best thing for her to do is stay out of this entire situation. The second best thing would have been to go to Rafe and ask him about it. Instead, she jumps to conclusions and she will ruin two very special lives.