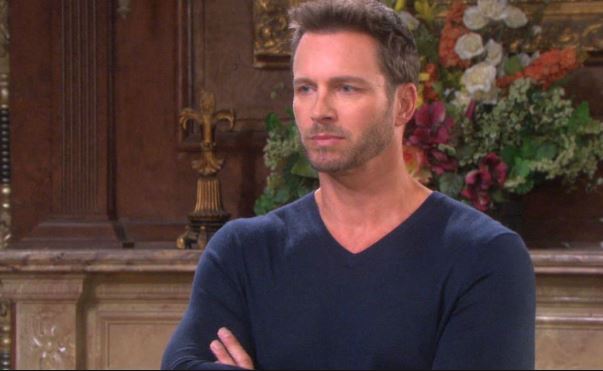 Days of Our Lives fans are sitting over here like what is going on with Eve and Brady and Theresa. She's been gone for a long time, and he's been living with and heavily involved with not just one but two women since she left from their engagement so long ago. Now she's back and all she has to do is show her face in the city and make a smiley thing at Brady and he is suddenly confused and has no idea what to do about his life? He is now in love with both of these women and cannot imagine spending even a moment of his life without either of them? We have to stop everyone right here and wonder what on earth. He was secretly still in love with Theresa but ready to marry Eve? Right. That makes a lot of sense.
And now Theresa is all about getting what she wants from Brady. She has to get her life in order to get this man to choose her, but things are going to take a very ugly turn for Brady before he can make a decision. And we are just over here wondering why this is even a decision he needs to make? Clearly he needs to spend some time alone. His engagement to Theresa ended when he was spending all his time with Nicole, then they were together, then she left, and now he's with Eve, and then she shows up? Our own heads hurt.
It's amazing to us that he is still questioning his life after all this. He was clearly not happy with Eve at all, but he's managed to question himself to the point that he no longer knows what to do with his life and situation. It's unflattering for him to continue to behave this way, but it is how he likes to do things.
Stay tuned for more Days of Our Lives and be sure to check out TVOvermind daily for the latest Days of Our Lives spoilers, news, and updates.