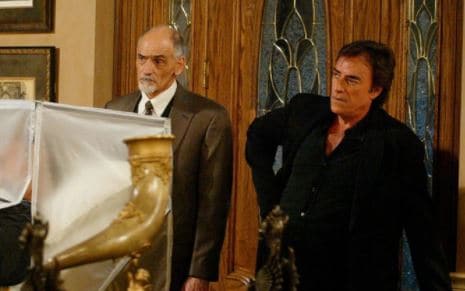 Days of Our Lives fans know that this next week is going to be a very interesting one as Dr. Rolf comes back and Sami and Hope team up against him to get the answers they need. They are unwilling to sit back and watch as things happen in their lives and there are all these rumors that Will is alive and well. They are going to figure it out, make it happen, and work through what they can work through. They will not have a problem with any of it, and they will get their lives in order one moment at a time.
They are not happy, and they are going to corner him. We certainly don't believe he is going to tell them the truth about anything that's going on, but we do think that there is a small chance that he might end up too scared to keep up whatever charade he has going on.
Remember, he's had Will for a long time now if we do the math correctly, and he's not nervous about anyone knowing what's going on. At this point he's had a long time to wait for the other shoe to drop, it didn't, and that makes him feel confident and very at ease with what he's doing. So will he roll into town feeling good about himself and end up caught in a moment he wasn't expecting? Or will he have his answers ready for them if they should dare to ask?