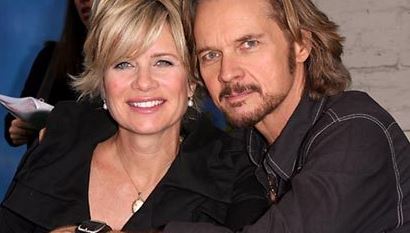 Days of Our Lives fans are going to see Kayla and Steve sit down and have a very serious conversation that might change the course of their lives. Steve has a condition, and it's not getting better. His hope for the future is not good in terms of his sight, and Kayla is a medical professional. She might not be his optometrist or even an eye doctor of any sort, but she is a doctor. And she does know a thing or two about the medical community. She's got a lot on her plate, and that's not good news for her and their relationship right now.
But Steve needs to hear what she has to say. He needs to get out what he feels. He needs to let her know that he's in just as bad a place as she is right now in terms of his hope for the future. They need to know they are there for one another and they can do this together. They need to know these things These are the things that make their lives better and more interesting.
They have to have this conversation, though we do assume this will not be an easy conversation for them to have. They have to figure something out at this time, but they can't do it without really putting in an effort. This conversation could be everything to them, but we will just have to see how it goes when they both bare their souls.