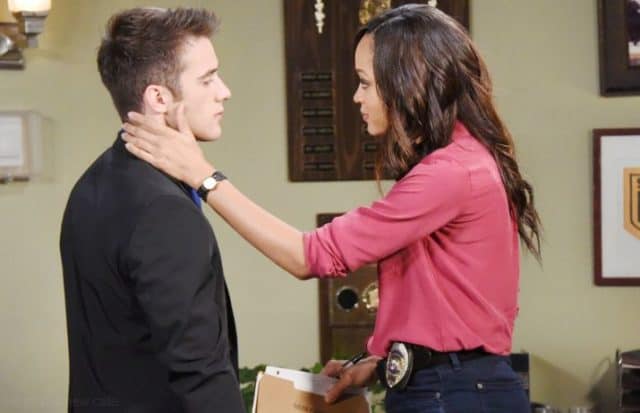 Days of Our Lives fans have so many questions about Nicole and Brady. They are clearly in love with one another, but can they make their relationship work? We know that Xander has taken Nicole and the baby to Greece and that he's left Brady for dead. Will these two ever be able to spend their future together? They have such chemistry and seem so good for one another, but the world seems to be against them being together at all. They don't seem to have much going for them, and this situation might be something that makes things even worse for them. If Brady lives and Nicole is rescued, we want to know if there is a chance this might work.
Realistically, no; there is no way these two can make a relationship work. He's a father with a child he's barely caring for, a family that isn't into anything good, and he's not exactly a family man. Nicole has her own share of issues to work through. She lost her fiancé to a drunk driver, his heart is in the chest of another man, her daughter was born without her even knowing to a friend who then stole custody, she's a kidnapper, she was once an adult film star, and she usually has pretty terrible judgement. Will she be able to make a relationship with Brady work? We have to go with no. She can't do it because she's emotionally unavailable. She cannot be alone, and she cannot always choose well for herself.
Nicole and Brady will never last. He's too busy for her, and she's too much of an emotional basket case for him. They don't know it yet since they're on the run and unable to focus on themselves for once, but this will change. And if she's rescued and caught, we all know she's going to jail. We don't imagine it's very easy to maintain a healthy relationship when half of the couple is a convicted kidnapper in prison for taking her own biological child from the woman who has custody of the baby. That's just us, though.