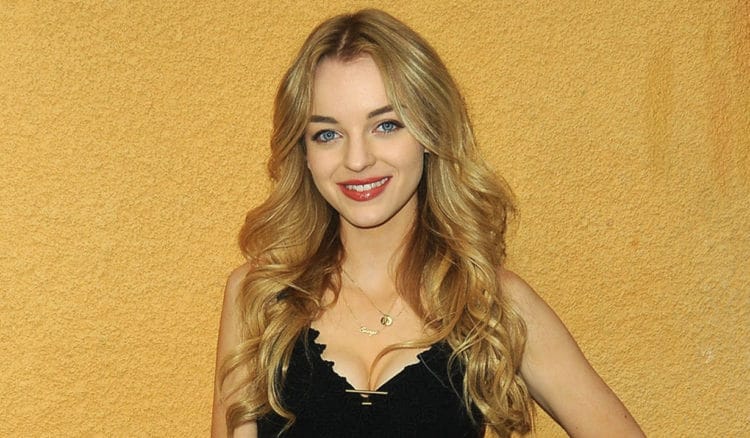 Days of Our Lives fans know that there are some people who are just so good at what they do that you can't deny their talent. Some fans know that daytime stories are more on the dramatic side than anything else, and many people believe it to be a bit cheesy. However, that doesn't do much to dispel the simple truth that some daytime actors and actresses are the best of the best no matter how cheesy they have to be on occasion. There are some actors and actresses here so good that they went on to do greater things in their lives, and there are some who came onto the show and did nothing to disappoint. We thought we might reach into the depths of the show and bring out some of the actors that fans felt disappointed, and then ask you a question. Were they just no good at their job, or were they given unexciting story lines that made it hard for them to shine?
Olivia Rose Keegan
The lovely young woman who played Claire Brady for a while was so not into what we might call the list of top actresses on the show. Fans did not like her. They found her awful, and they even voted her one of the worst actresses on the show a few times based on articles we found across the web. However, we have to ask something on our own – was it her? We think the answer is no. It was not her. The writing on the show did nothing for her as an actress. It was lame as far as her life was concerned, and they didn't give her anything that would allow her to show off her range and her abilities. Furthermore, she finally got a bit exciting just as they took her off the show – she's back now, thank goodness – and we had to go out and say that we loved her that way. We all finally got to see a bit of what she was capable of, what she was able to do, and how good she was, and we liked it. It wasn't her. She is amazing.
Martha Madison
The woman who plays Belle Brady is another actress we felt got the raw end of her deal. She took over the role after the former actress was let go, and she did a job. She did it to the best of her abilities, which wasn't much since the writing was so dull for her. She spent four years showing us off and on that she could be a rock star when they gave her something to work with, but it wasn't long before she became the most boring person in Salem. Sadly, she was a woman we felt had a lot more talent than the writing allowed her to show off, and we still stand by that each and every time they bring her back to the show for something to do regarding her daughter or her husband or her family.
Brandon Beemer
He's the man who plays Shawn Brady, and we want to point something out here. This couple and their daughter were all named some of the worst actors and actresses on the show, yet none of them ever had any interesting story lines. Do you see a pattern here? We think that they were great people who had bad roles in their lives. They are great people who were given a hard job that was setting them up for failure from day one. There was nothing exciting. There was nothing overwhelming. They weren't put in situations where they had to bring it or get out. They were given nothing to work with, and we feel that it ruined what they had going for them. There is no way that an entire family of actors is so boring that they cannot do the job on one show. Don't you think This is a bit of a coincidence? We do – and we think that they all have so much more to work with than what they were given. Let's all give them some grace for being great, but being given little to work with.