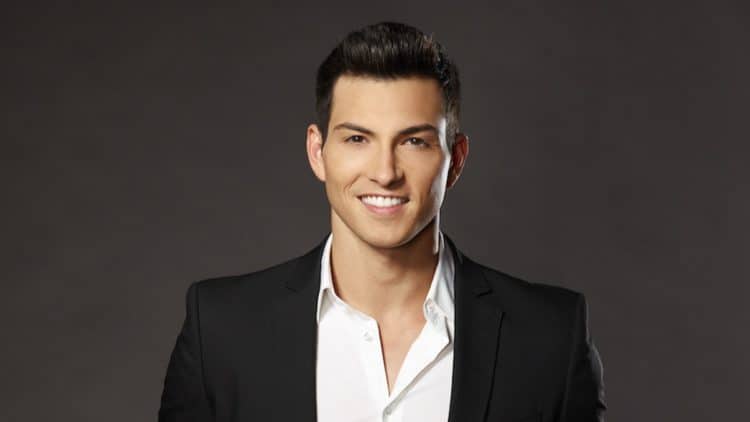 Days of Our Lives fans aren't always in the mood to see things unfold in a way that is going to work out for everyone, but we do like to see the villains sometimes get the best of a given situation. We don't always like to see them win, of course, but there are times that they do make more sense to us than the people who aren't so bad. We like some of them, and we cannot help but want to break that down a bit for you. This is a year that has been filled with the most crazy and insane situations, and we have to wonder if there are some things that make us feel more like we like people than others. This is a year when things have changed a bit for us, and we have a few favorite villains. That's right; we like the bad guys, sometimes. These are our favorites in 2019.
Ben
We cannot help but fall for him more and more each day. Remember when he was a young man who was obsessed with Abigail and tried to kill her? He tried to burn her home down and kill her along with it. He had some serious mental issues, and those issues were not good at all. We didn't like anything he had to say or doe in his life for so long. He came back — escaping from his mental hospital more than once — to let her know that he was not happy with her, and he was a dangerous person. We didn't love to see him in those days, but he's come back this year with a different personality. A nice one. One that is not at all like the one he had before, and he's in love. He and Ciara have fallen long and hard for one another, and we love it. Who would have thought we would fall so hard for someone we thought was the worst person ever for so long, and now we think he is the most adorable, and we wish nothing but the best for him in his new days?
Xander
You guys, we love him. We think he is so fantastic now that he is not killing people and doing horrible things. Perhaps it was that moment he fell for Sarah and began making better choices. Perhaps it was that moment when Kristin told him to kill Ted, but he liked Ted and he did not kill him? What about that? He was a horrible man who spent years coming and going for the simple fact that he had things to do that really only led him to kidnap, torture, and kill people in his way. Now he is here, he is turning into a kind of likable man, and we really like him. We are falling hard for him, and we cannot get over that. He's someone we have grown to like a lot, and we want to see something more positive for him in the future. Perhaps he and Sarah can make it work for real. That would make us feel good and happy about life, to be quite honest.
Stefan
Okay, so he's not the single most villainous man in the entire city of Salem, but he came around a little over a year ago to make us all miserable. He found out his father was Stefano, his family lied to him, and he was someone else, and he was there to make sure people paid for keeping this from him, for making it seem as if he was someone else and for making him grow up in a way that wasn't what he might have chosen for himself. So, he came into town with the sole purpose of making people pay, and we hated him while he was all about Gabby — the alternate personality created by Abigail. But, now that he is with Gabi — the real one — we cannot help but like him a lot. They are a hot mess together, but they work so well. Their chemistry is off the charts, and it's fantastic. We cannot handle how good they are together, and it makes us like this villain.