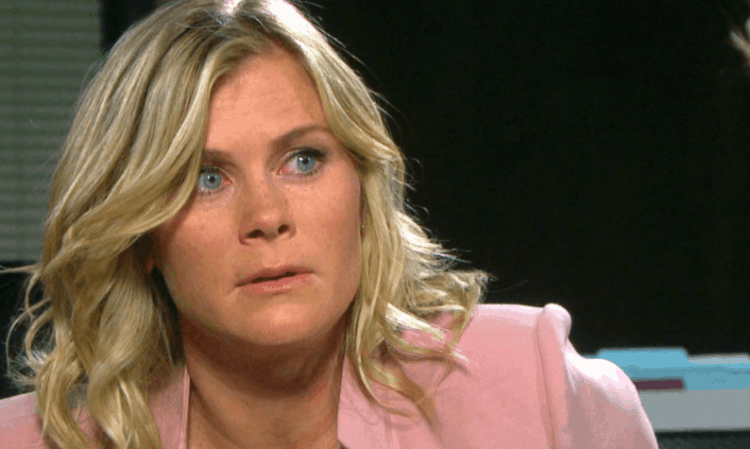 Days of Our Lives fans sometimes find that things we see don't make that much sense. We know that there are people on the show who are kids one day and adults the next day. They are rapidly aged, and then they are put with people who don't make sense. So many people find out their kids were switched at birth, they were conceived from the eggs that they stored – which seems to have all over the place around here – and they are not even the real kids of the people who raised them. There are paternity mistakes, illegitimate children, and so much more. That's the soaps for you. But, sometimes, a story has a hole that's just too big for us to deal with.
John Black
We just don't understand this one at all. Like, at all. This doesn't make any sense to us, and we cannot figure out how this is even a thing. He is a man who has a lot to offer and a lot to show us in which we love every bit of it, but he's been around the block a few too many times. For many times, he was Roman Brady, but then he was not. He was actually a man with the last name Alamain – and we mean he spent years living life as Roman. Then he wasn't. And then he came to find out he was the reason that the Brady and the DiMera families hate one another as he is a love child that didn't turn out well. He's been a little bit of everything you can imagine, and we still find ourselves confused about him and his life, and we really do not know how that works in any manner of speaking. He's a man who seems to make sense, and he never really has. We still have no idea how this worked out, and we are done trying to figure it out.
EJ's Age
And that's where things get even stranger. You see, Will Horton is older than E.J. but she had him when she was dating E.J., who was technically two years younger than her son at the moment. We know he was rapidly aged back in 2006 to become so much older than he was, but this is really where it all gets so weird. The soap started off this young man who really should only be about 22 right now as a child who become older who become so much older overnight, and then he was older than the kid his girlfriend had at the time he began dating her. Technically, his own stepson is so much younger than he is, but the show chose to ignore this in many ways. We might have forgotten about it for a while, but sometimes it comes back. Sometimes it seems as if things didn't work out for them, and it just doesn't seem like things are all that interesting in the main stream. It's fine, but it's also something we don't really get.
Ciara and Claire
They weren't even born in the same timeframe, yet they go to school together and they are the same age. It seemed that the writers of the show decided they were good enough at the same age, and that's how it worked. It was already strange enough that Hope, who was becoming a grandmother at the time, was even able to have a baby around the same time as her own child, but it happened. We don't get it, but it also doesn't fall entirely apart for us. Claire was born in 2005 and Ciara wasn't born until 2008. She just turned 10 to her 13-year-old niece. Now they are old enough to live with boys and have the same taste in them and have issues that aren't even the same kind of issues most people with this relationship have with one another. It's a major plot hole that doesn't make much sense, but it's one that most people eventually forget about when the show decides people age overnight. Imagine doubling your age in a decade of time. It's not ideal, but that's irrelevant. Soon, they'll be in their 50s.