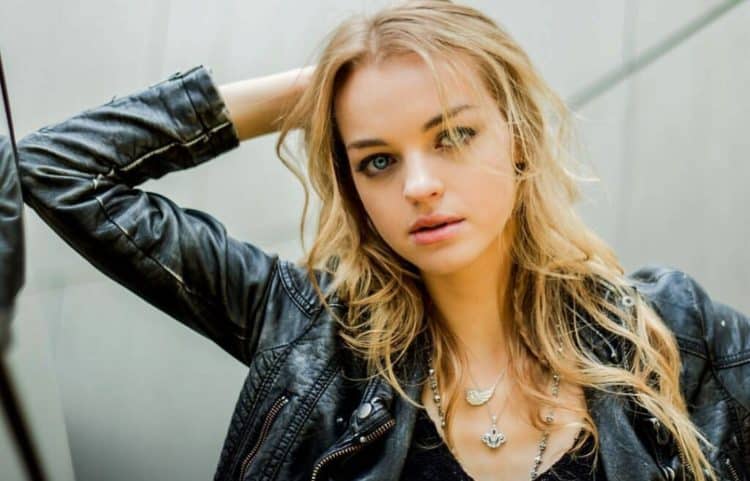 Days of Our Lives fans are so excited that things are working for them in terms of some of the story lines that are currently prominent on the show, but there is more to this than meets the eye. There is nothing short of pure awesomeness when it comes to some characters. They bring nothing short of magic to the screen, and we've often ranked them as the best of the best. There are some people who are amazing and wonderful, but there are also some that have to balance out the scales. There has to be something that doesn't work from time to time, and that's where these characters come into play. Did you know there are some that are just the least favorite of all time? We've come up with some of the least popular characters on the show in recent memory, and we want to know if you agree with them or not.
Cassie Brady
Okay, let's be honest. When she showed up and they all thought she was an alien and that things were supernatural and weird, we had to draw the line. We aren't even sure how the heck Rex, her twin brother, made it through this without being harmed in any capacity. How his character was able to continue on and people were are able to forget that he was once a man who everyone thought came from outerspace will never be lost on us. But, this was a situation that did not make sense. They are Bradys. They were here. They were thought to be aliens. It didn't work out. They were just Marlena and Stefano's babies, and then they were Kate and Roman's. How this worked, we will never know. It was three long years of confusion, and then they were gone in 2005 — but he somehow managed to come back and change that game for good. We don't get it. We will probably never get it, if we are being honest.
Nick Fallon
We never got him. That's not a complaint, of course. We like it when we don't quite get people. However, there are times when we don't quite get people in a way that doesn't work for us in some capacity. For example, Nick Fallon. He came into town as a very creepy guy who didn't do much for anyone, and then he became what might be considered the nicest person in the world. Then he was just weird. Then he was like a person we didn't quite understand in any capacity. We didn't get him, and that's because he never had much else to offer. There was a point when he was nothing but kind, but he didn't make it work for himself. He was always just a little bit off, but we could never pinpoint what to expect from him. Was he a nice guy? Was he a horrible man? Was he the best thing that ever happened to Salem? We don't know because he never made sense as a character.
Claire Brady
She's not someone who will ever make much sense to people, but she turned into one of the least favorite characters on the show in recent years. She just made her grand exit, and she sadly did it just when she was finally starting to become interesting to people for the first time, ever. She was someone who didn't make things happen for herself that often. She didn't make it a thing for people for a long time. She was here, she was a little boring, and she never quite fit in. She was someone who just seemed like an odd placement and a weird puzzle piece that did not quite fit. She is the daughter of such a great couple, and it was hard for us to realize that she did not fit the mold or make it work. She was such a downer all the time, and people just did not fall for that in any capacity. She didn't do it, but she did get interesting before she left. We are hoping that means she might come back one day as a new person who does fit the mold and work out in a good way.