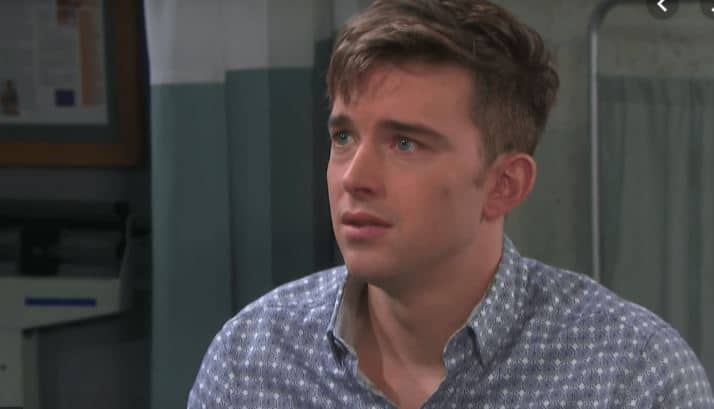 Days of Our Lives fans know that sometimes people do things they don't mean to do. That doesn't mean they're always bad things, either. You see, sometimes you think you're doing one thing while you really happen to be doing another. This is the same for daytime television stars. We have decided that some people come onto this show to play a role, make a living, make a name for themselves, and see how far they can take their career, and they have no idea what will happen. Sure, they get a paycheck and they get to be on television, but we have to assume that some of these men and women have no idea just how much they will affect the world around them. For example, some of the people who come into Salem to play a role end up doing so much more. They come onto the show to play a role, but they change the world a little. These prolific stars had no idea they'd one day take that title.
Chandler Massey
You know and love him as Will Horton, and no one is as happy as Days fans that he came back from the dead and managed to get his life back in order. He fake died without much of a good thing going on after he cheated on his husband, Sonny, with Paul. There was a lot going on in his life at that time, and he's come back bigger, better, and more amazing than ever. He had no idea, however, that when he first took on the role as Will Horton that he would become someone so prolific. He became a man who changed the game. He came onto this show to break down walls and build bridges for those who are looking to make changes in their own lives. He came into the show as an openly gay character, which is not always welcome in some shows. Or, those who are gay don't really bring it out. It's great for him to have taken this role and made it okay for those going through the same things to see that it's all right. He is someone we all respect, and he did the job well — and he continues to do the job well.
Allison Sweeney
Who doesn't love her so much? She is a woman who was on the show for a long time as a regular. She was there to be the horrible young woman who liked to make people miserable. She did horrible things, she was a horrible person, and we all loved to see her get her life into situations that caused her to suffer. We also loved watching her change her life for the better, too. She did a few things here and there that were good for her, that changed her, and that made her a person worth paying more attention to. She was the kind of person we loved to hate, and she changed her game significantly. But, what we really feel made her so prolific was her role as the face of the Biggest Loser. To her it might have been a job and a way to make a new income and make her life better, but it was a game changer for so many people at the lowest point in their own lives. She changed their way of thinking, she was there for them, and she made a lasting impact.
Joseph Mascolo
He is a man who was around for a long time. He played Stefano DiMera, and he changed the daytime game with his skill. He was a man who not only made us hate him for all the horrible things he did to the people he claimed to love in Salem, but we still liked him. He was one of the first villains in television history to make us feel that we could get on board with what he was doing even though we hated every moment of what he was up to. He is someone we love, and he is someone we loved to hate. His real-life death was profoundly saddening for so many of his fans, and he cannot be replaced on this show. He was too good.