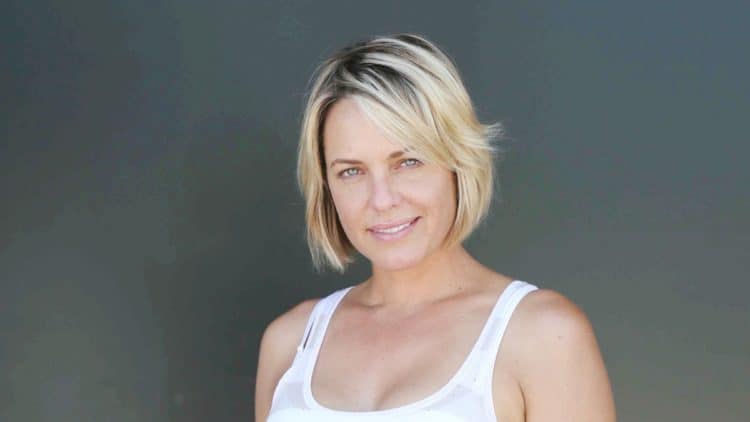 Days of Our Lives fans love a good love story, and we can sit here all day long and discuss some of our favorites. Right now, we are sitting around watching as Nicole and Eric finally start to make things work. They've had nothing but trouble trying to find love and happiness in their lives, and that leaves us perpetually wondering if they will ever find happiness. It seems that nothing ever goes well for Nicole. From losing the man she was meant to marry to being told her best friend had her baby and refused to give it to her because of the boyfriend she had at the moment to being with another man to being with his brother to being unable to decide what to do in her life, her love stories are all over the map. This makes us wonder if you agree with us when it comes to figuring out which ones are her best and which just aren't.
Deimos
He's our least favorite of her love stories, and we cannot say that without flinching. He was horrible, and he was always bad for her. He is the main reason that her life didn't work out the way it was meant to work out. When Chloe was pregnant with Nicole's child, she refused to give her the baby because of Deimos and his horrible ways. He's not the kind of man who will ever be good for her, but he is also the kind of man you cannot deny having some hot feelings for. He was all kinds of bad for her, and that made her life all the more interesting as she lived it. We didn't like it, but we did get it.
Dr. Daniel
Nicole really did change her life for us when she fell for him. She was such a woman who made poor choices, but she seemed to get it together with him. He made her better, we thought. He seemed to bring out the best in her. she was somehow not so much of a crazy woman when they were together, but that was all because he wasn't standing for it. He wasn't like that, and he was not about to allow her to be that way and still hope that they had a chance to get together and be happy. She changed for the better, and we were not mad at it. We liked them, but they were not meant to be. He died, and it was because Eric was drinking and driving, and that was just a situation that made everyone feel horrible and awful.
Brady Black
We liked them, and we cannot help it. They were bad news for one another, but the chemistry they had for one another was undeniable. They were a couple who was very good at being very bad, and their lack of ability to see the best in one another was so good for us. We liked watching them, even knowing that there was so much that they didn't have going for them. The fact that his own brother was so in love with her that he would have done anything for her was not the biggest problem for Brady, but we also loved watching him try to make things right with Eric while he was still with this woman his brother loved so much.
Eric Brady
We can't help it. We like them so much. They are so good together, and they are so sweet with one another. She makes him happy, and that's good news. He's never happy. His life hasn't had much purpose in many years, but something about Nicole makes him so happy and it brings him to life. Because we all like Eric so much, we think that it's so sweet for Eric. He's someone who needs some happiness in his life, and we cannot hate on the woman who brings that to him even though we know she's bad for him and that she will never be good enough to really be part of his life. She's too much into the drama of life to really be good for him, and we get that. But, we like his happiness.