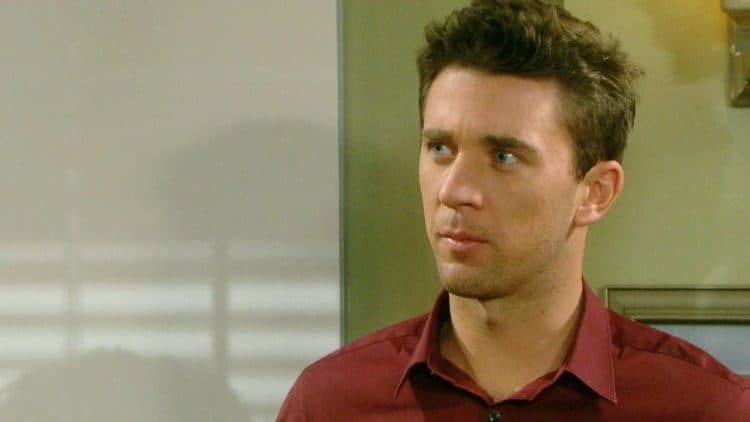 Days of Our Lives fans know that there are not that many rumors going on in the soap world these days. Without things actually airing on the networks — save for this show — or anyone at work, there's little drama and little news to share. However, we still have some news, and you know that we like to keep you in the loop when we have things to share. This week, a few things came out that you might want to know about your favorite soap. Perhaps you heard rumors. Perhaps you heard whispers. We are here to tell you what's happening, what's not, and what you can expect in the near future as things unfold even while everyone in California is still at home, not working, and staying clear everyone in their lives outside of their immediate families. Here's the latest news you need to stay on top of.
Kristin is Out
We have to say we are a little disappointed by this news. She's someone we've come to like despite the fact she's a totally crazy and unstable person. She's done horrible things to really great people, yet we've found ourselves falling for her a bit in the last few months. She's going through a difficult time just learning that the baby that Sarah and Eric have been raising is her own baby, and that she didn't get to spend the first year of this child's life with her. She is horrified, crushed, and even tried to kill Victor as a result when she found out he was — not surprising at all — behind the entire baby switch a year ago. But, rumor has it she's about to be out. We ended the past few weeks with her looking for Sarah, finding her in Paris, and spending time with her daughter. But, it turns out she realizes she cannot be a good mother to this little girl.
We don't know precisely how her departure will end, but we know that she's wanted for attacking and trying to kill Victor. She cannot come home to Brady and their family and bring their daughter any sort of happiness, so he will ask her to take the baby and run. He wants her to have their baby and raise her and do what she can to be happy with her, but we are not that happy that he is going to encourage her to live a life on the run with the baby. He should raise his daughter, or at least let her come back to Salem with the only mother she knows so that she can have stability, happiness, and not live with a mother who is wanted for attempting to murder someone. But, it is what it is, right?
Other Departures
In other news, we also know that Kate Mansi — Abigail — is also out. She's having hallucinations that are very similar to the horrible things she experienced years ago, and she's not in a place where she is at all happy to be in town. So, we assume her departure might have to do with that. Chandler Massey and Freddie Smith are also out, but their departure might be different in some capacity. They were both fired, and they are not afraid to speak out their firings, either. Rumor also has it that Billy Flynn, who plays the husband of Kate Mansi's character is also out. He was gone for an actual year a while ago, living with his wife and kids in Paris, and then they came back after the time jump — which put them in Paris for two years.
But, on the same note as all of these characters being ousted from the show that we love and adore, there are so many more who seem to be coming into the show and making reappearances. We saw T-Boz show up and do her thing recently. Kyle Lowder is back as Rex after leaving when Sarah decided that marrying him was just not in her cards at the time, and now we don't know if he will stick around or if he will do something else. There are a lot of changes coming to this show in the coming months.