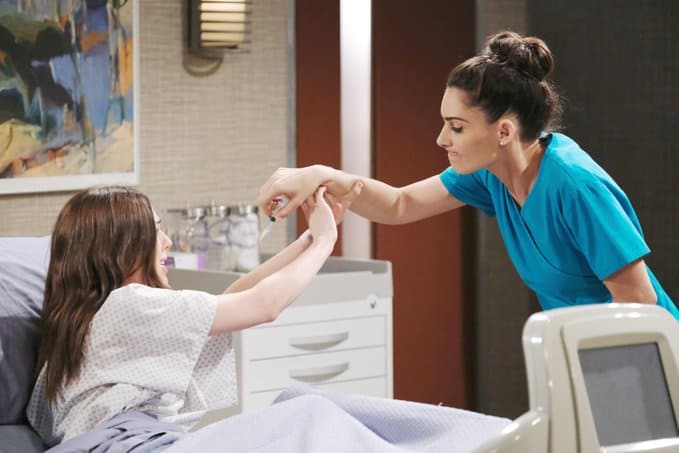 Days of Our Lives fans know that there is nothing that made Gabi unhappier than having Lani arrest her, but she had to do what she had to do. It's not been a great time for her, but that's what we like about what is going on right now. There's so much uncertainty in the world, and no one knows how to focus on things like that outside of what is going on right now. Brady is one guy who is not making anything easy on anyone right now. He's a man who is not going to give up easily, and he's not about to let Victor think for even a second that his forgiveness will come easily. What he did to him is a thing that might just be unforgiveable in more ways than one, to be quite honest. It's nothing he's going to let stop him right now.
Xander is someone who wants to have a second chance, but we don't see that this will happen for him at all. There is not a chance that Sarah is going to give him a second chance, is there? He took her baby from her when her baby was already taken from her. He took this baby and he made it her baby, and now she's lost her baby not once, but two times. It's difficult for us to see her giving him another chance, and we just cannot get past that right now. It's a lot to take in, but we don't know if we can focus on anything outside of this. Sonny is appealing to Evan, but we think his appeals are in vain. We aren't sure he will ever forgive him for anything that he's done, and we aren't sure Evan will ever do anything normal for anyone.
What's Happening on Days of Our Lives
In the latest #DAYS, Orpheus shows up at Rafe's house where Zoey is looking after her nephew… https://t.co/ZsCmioRrzb pic.twitter.com/AtvD7hzpjb

— Days of our Lives (@nbcdays) May 19, 2020
Well, he's just not that nice.
What's Next on Days of Our Lives
While Ciara and Ben celebrate their engagement, Brady and Sarah make an intimate connection and plot revenge. Watch #DAYS, weekdays on @NBC. pic.twitter.com/DN851fhnq9

— Days of our Lives (@nbcdays) May 15, 2020
Zoey is not a person we trust, and we think that she's going to continue to prove this to us time and time again. She is not someone who makes many things seem right or okay, and we aren't good with that. She's a mess, and that's a thing we cannot get over. But, we also know that she's keeping something from Rafe. He might realize she is, too, and that might just change the game for him right now. He's not in a place where he can handle anything going wrong anymore, so this is a big deal to her. Steve, on the other hand, has to talk to Kayla. He has to talk to her about what is going on with Justin and with Orpheus, and he's not happy with the way things are going. What will she think of this?
Meanwhile, we know that Abigail and Chad have to come up with a solution to their problems, and it might just mean that they are left spending some time focusing on things that don't make much sense. For example, we are going to see something happen here that just does not work for anyone, and that is making a decision about their future that might just change the game. We have a feeling this is going to be one of the last times we see either of them, as much as that hurts us to admit. They are out, and we get it, but her health needs to come first. It's not happening in Salem for her or their family.
Stay tuned for more Days of Our Lives and be sure to check out TVOvermind daily for the latest Days of Our Lives spoilers, news, and updates.