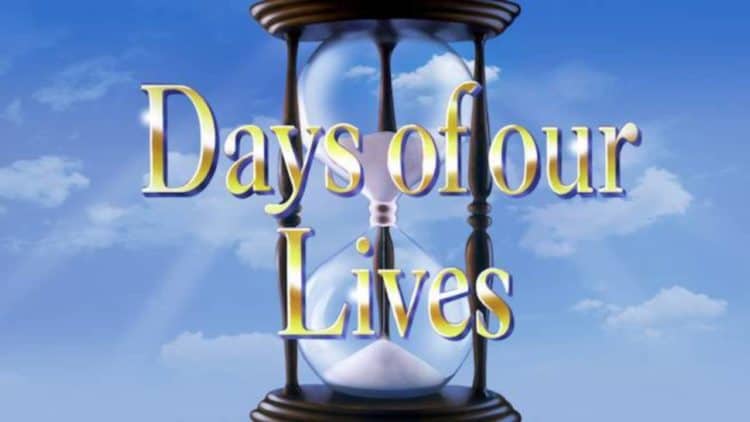 Days of Our Lives fans know that there is so much going on with everyone, but that we are all so happy to see that the best thing ever happened. Ben is crazy for Ciara, and he has been since the moment that they met. They have been so into one another for a while now, and they have been through a lot. He knows this, and he's done all he can to make sure that he knows she's his. He's asked her to be his wife, and she's accepted! They are getting married, but we hope it's fast and they do it right away. They are so happy right now, and we are loving every second of seeing them in this situation. They belong together, and they are so cute together, and they are absolutely the most charming people in the world. We love it, and we are happy with it, and we cannot wait to live this with them.
Sarah and Kristin are finally in the same place, and we are a little worried for Sarah. Kristin tried to kill Victor when she found out he told her that her baby was dead and gave her to someone else. But, will she kill this woman who did such a wonderful job raising her daughter for a year? The woman who was just as much a victim? Sarah didn't know this wasn't her own baby, and she loves this baby as much as Kristin loves this baby. Will Kristin feel her pain and want to help her, or will she want her out of the picture so she never has to worry about her again? We cannot decide where this is going, but we fear for her more than we are sure she will be all right. Kristin is never predictable.
What's Happening on Days of Our Lives
More names added to "Passions" cast reunion in honor of the show's executive producer, the late Lisa de Cazotte, and COVID-19 relief efforts. LINK: https://t.co/7cyOnrkEND via @SoapOperaNetwrk | #Passions #PassionsNBC @ericmartsolf @mckenziewestmor @Liza_Huber pic.twitter.com/rtf873sDdg

— Soap Opera Network (@SoapOperaNetwrk) May 11, 2020
This is interesting.
What's Next on Days of Our Lives
Ben and Ciara get engaged, Kristen confronts Sarah – and the truth about what really happened last Mother's Day is revealed. Watch #DAYS, weekdays on @NBC. pic.twitter.com/pSq5TZF6FQ

— Days of our Lives (@nbcdays) May 8, 2020
Remember a few days ago when we told you that Kate was in trouble, and that she didn't know there was a situation in her life she didn't see coming? Remember when we told you that she has someone who is out to get her? Remember when we told you that while Kate has never been a big fan of Abigail's, she's also never considered her a situation in her life? She never really worried about her or wanted to bother with her in any way, but this was a situation that didn't work out for her? We don't know about you, but she should worry. Today, Abigail is going to have one of her hallucination episodes, and she's going to attack Kate.
Will she hurt her? We don't think she. She's Abigail. Even angry, she's a teddy bear. But, that might not make her feel much better about all of this. It also reminds us that there is so much currently going on that we are just not sure about. For one, this also happened with Chad. He recently attacked Kate, too, so is there a chance that Stefan did something to his wife that might make her start doing things like this even when he's gone? Or maybe he is Abigail now. Or maybe we have no actual idea what is going on and how this is all working out for anyone, and this is just the way things are going right now. We don't know, but we do know that this is a mess of so many types.
Stay tuned for more Days of Our Lives and be sure to check out TVOvermind daily for the latest Days of Our Lives spoilers, news, and updates.