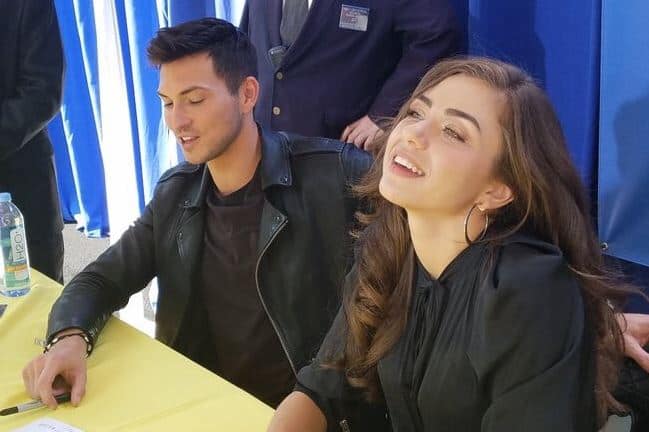 Days of Our Lives fans are aware that last week was a very dramatic one. Gabi is in hot water after everyone seems to have found out she is behind so much. For her, though, the big deal is that everyone still believes that the baby Abigail is carrying belongs to Stefan. However, Stefan did find out that Gabi has been drugging Abby to make her lose some time and think that she's in a place she's not really in. She's been struggling so much to remember things. She's scared because she went through this recently with her other personalities. She was having a hard time remembering large blocks of time, and that caused her to fall apart. She's been having some memory issues lately, and she's afraid that her personalities are back. But she's also certain that Gabi is out to get her, which is what Stefan was able to prove. He's been able to prove that she did this, she's behind this, and she's the problem.
And that's good. But for now, things are still good for her with this baby. Also, John and Marlena got married, Sami realized that EJ is alive and well, and everyone else seems to be all right in the grand scheme of their own lives. No one seems to be worse for the wear, no one seems to be all that upset about the way their own lives are going, and everyone seems to have a good concept of what they are doing and where they are going. We like that, and it leaves us feeling a little better about the week to come. Our thoughts about Susan were on point, too, and that's a big on. We can only hope that things work out for everyone, and that's good news all around.
What's Happening on Days of Our Lives
Thank you for another amazing Day of #DAYS! pic.twitter.com/5xt3PG4vYE

— Days of our Lives (@nbcdays) November 11, 2018
We do love it when they all get together around here and have fun outside of their scenes. For some reason, it makes us feel that the show and the cast and characters are all the more relatable to one another, and that is a lot of fun for us. There is a little something to be said for all of that and what it means for us. Will we find someone else who can make this all work out that way?
What's Next on Days of Our Lives
For the rest of the year, #DAYS is kicking up the drama, heating up the romance and having a little too much fun. Catch all the action in Salem on Days of our Lives, weekdays on NBC.https://t.co/2BDVKtaemo

— Days of our Lives (@nbcdays) November 11, 2018
It looks like this week is the week that the baby is coming. Abby will go into labor, and Chad will be right there for her. He may not know that this baby is really his — not that she knows, either — but he is there for her. He does love her, and he wants to spend more time with her, and this is a moment they should enjoy. They will not. She will be torn between being very happy that she is having this little baby and being sad and heartbroken that the baby does not belong to her husband. He will wish so much this baby was his, but he will believe it is not. Stefan will step in and make things work out in his favor, and it will only mean that more people than not are upset, unhappy, and living lives that are not true.
And then there is Sami. She's crushed, worried, elated, happy, blindsided, and scared about her own future. There is a lot that she doesn't know, and there is nothing that will work with anyone. And then Gabi is going to ask Stefan to keep her secret. The problem is that we all know he has feelings for Abby, and he might not want to lie to her. But, then again, he might believe that if he works with her to keep this secret, he might be able to help her break Chad and Abby up and have a chance with her. It all works out, and we might just have a chance here.
Stay tuned for more Days of Our Lives and be sure to check out TVOvermind daily for the latest Days of Our Lives spoilers, news, and updates.