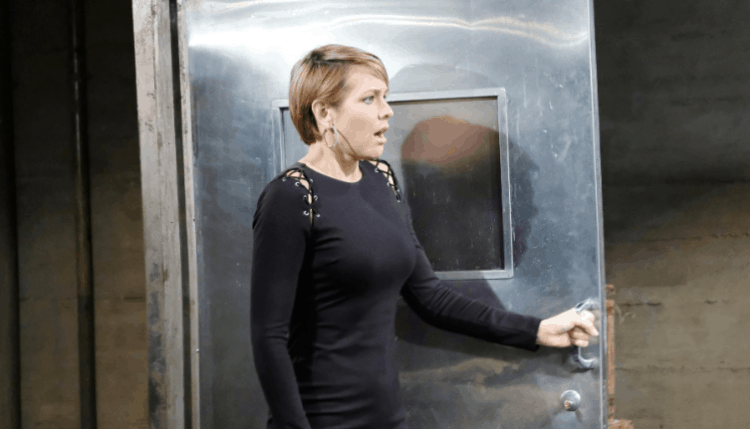 Days of Our Lives fans were sad to see Claire go, but we all know she needs to take off with her family and focus on her own life. She has to make things right. She has to make a change in her life if she hopes to ever get things settled and find herself in a good place. She cannot handle her life without being someone who is able to focus on herself, and she is clearly going through some things that are not good for her. We cannot wait to see her get through this situation on a good note, but we aren't even sure she will come back anytime in the near future. The actress who portrays this young girl is not coming back, but there is always a hope she will return in the future. Hopefully, she comes back a new and healthier person if that is the case. It's all we have.
On the flip side, Eve cannot catch a break. Of course, she's not that nice of a person, so we are hoping that they have nothing else to worry about in the meantime. They aren't living their best life right now dealing with her, but Marlena and Ciara are both making it clear to her that they don't have much respect for her or any good feelings that are working with her. She's a woman who has a lot to offer, but she has to stop offering it to the wrong side of the tracks. She's a mess, and we cannot help but wonder if there is anything else we can get her to handle on her own. She's not working well with anyone else in the moment, and that's not something she can change until and unless she wants to change it.
What's Happening on Days of Our Lives
.@laurenkoslow talks about Kate putting together the Nicole/Kristen puzzle. Also, @PaulTelfer joins @StaceHaiduk in her dressing room. #DAYS

Listen to the latest episode of Inside Salem: https://t.co/9vlZu5XJZ3 pic.twitter.com/KtjAtVWRyq

— Days of our Lives (@nbcdays) July 8, 2019
Will they figure this out?
What's Next on Days of Our Lives
They take their relationship from office fling to the real thing. Watch #DAYS, weekdays on @NBC. pic.twitter.com/G6kLHRKzIw

— Days of our Lives (@nbcdays) July 5, 2019
Kate and Ted might be spending all kinds of good fun time together these days, but Ted has to tell Kate the truth about what is going on around here. It's not going to be pretty, but it's also Kate. She might have a lot more understanding than anyone else that is in this situation. But, for now, she's going to hear the truth from him and want to know how to function with that information in her mind. We don't know how she might do it, though. Then there is Hope, who wants to start putting pieces together for Eli. She's got some situational stuff on her mind, and she is looking to get it together enough to focus on finding Ted and bringing him back. She's not sure she can, but she and Eli need to find the answers they are looking for as quickly as possible.
Meanwhile, we know that there is a lot that Ben and Ciara are trying to process. They have to process all that happened with Claire, and they have to try and figure it out themselves. There is nothing we can do that might change the way things are going in their own lives at the moment, but we can process this and help them through this by allowing them to talk about it and get it off of their chests. It won't be easy, but they can do it. She left a lot of scars on them, and it's not going to end well.
Stay tuned for more Days of Our Lives and be sure to check out TVOvermind daily for the latest Days of Our Lives spoilers, news, and updates.