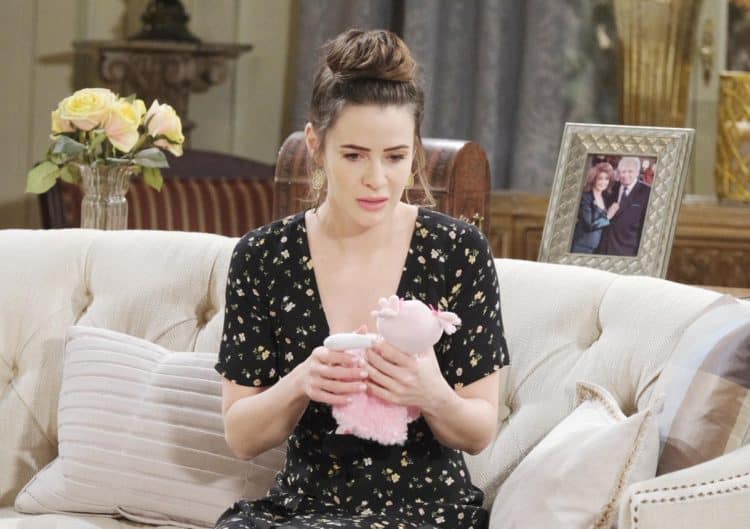 Days of Our Lives fans are still reeling over all that happened in the last week. The fact that the show jumped ahead a whole year is a big change, and it leaves viewers with far more questions than answers. For example, what is going on with all these people? We see that Princess Gina is in town, so does this mean that Hope has been missing from her life for more than a year now? Does this mean that things are a major mess for JJ and for his drug use? Is Ben doing anything right in life, and will Ciara ever see that he is a good man who loves her and never hurt her? Will Kristin stay in town this time after all that happened with the baby and with Brady and with all the things that happened to them? Will Sarah and Nicole ever tell Eric the truth about this baby that belongs to him that they both lied to him about? Will there ever ben any hope for them?
Will Abby and Chad make it now that he is lying to her? Is Stefano really alive? What will happen to Kayla now that she is seeing someone and we know that Steve is coming back at some point? How will all of this affect all of these people and all that is happening in their lives as things are unfolding? What is going on? We are so confused by so many things, and we want to know more. We do know that things will take a turn each day as we begin to learn more about what is going on around here, but there are so many things that we just don't get in the moment. Will, for example. What happened there? We don't know.
What's Happening on Days of Our Lives
We're celebrating our 55th season at Day of #DAYS this Saturday and look who's joining us! pic.twitter.com/yOqADKeSEs

— Days of our Lives (@nbcdays) November 7, 2019
Loving this.
What's Next on Days of Our Lives
Salem is abuzz with three weddings – Jennifer and Jack's, Adrienne and Justin's and Lani and Eli's – but will there also be a funeral? Watch @DAYS, weekdays on @NBC. pic.twitter.com/lF5fzm2ev1

— Days of our Lives (@nbcdays) November 2, 2019
There's a lot going down this week that we want to know about, such as who it is that Kayla is now seeing. She's got this new boyfriend whom she is falling hard for, and we will finally see them together. Not only that, we will also see them talking about how this all happened. We've been missing Steve, and we know she's been missing him, too, but he's in prison and she knows that there is not a chance he is coming back to her, is there? So, she's now dating Justin, and they will talk about how they ended up together, how it all began, and we will see them in some very private and very intimate moments that might make their lives seem a lot worse than they really are. But, maybe not on that note. Maybe they will be just fine together.
On the flip side, we also know that we will see that there is a lot more going on. We will see that Ben is reconnected with Clyde, and there is some news coming his way that will shock him. Jennifer is going to get some news that will haunt her for the rest of her life, and we hear that this news has to do with something that happened over the year that we did not get to see. It might be big, but we don't know that we will necessarily learn what this is right now. Instead, we might have to wait a few before we find out what happened, and how it all went down.
Stay tuned for more Days of Our Lives and be sure to check out TVOvermind daily for the latest Days of Our Lives spoilers, news, and updates.